Frances Stow was born in 1812 in Greenwich to parents John Stow and Mary Beaver, and was baptised at St Alphage Greenwich on 26 Jul 1812.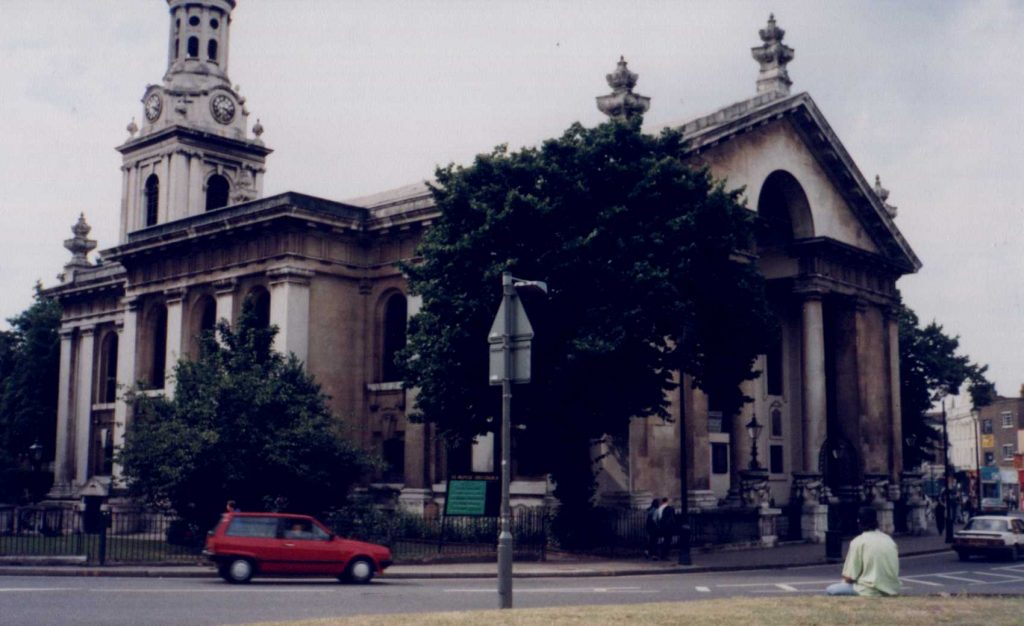 On 2 August 1838 at St Alphage, Frances married London sea captain Philip Richardson f(1810-1849). Philip's father John was also described as a master mariner on his marriage certificate. The witnesses at the wedding were Frances' siblings Catherine and William.
Frances and and Philip had two children – firstly Frances Elizabeth in 1840, but sadly she died in 1842 as a two year old. She died on Boxing Day and was buried at St Alphage, Greenwich on 1 January 1843. A second daughter this time named Frances Lamb Richardson was born in Sydney Square in London on 24 September 1845, and baptised at Christchurch, Watney Street, Tower Hamlets in London on 15 October.
In the 1841 census Frances is living alone (her husband being away at sea) with her 1 year daughter Frances (the first daughter) in Prior Street, Greenwich near her mothers house.
On one fateful voyage, Frances and her second daughter accompanied Philip on a trip across the seas.
In 1847 Frances, her husband Philip and her daughter left London in February, arriving firstly in Hobart, Australia. Then in July they arrived in Geelong where Frances and her daughter had to leave the ship (as the young girl needed to be hospitalised for a year with a broken leg she acquired on the ship) and they were left were stranded. Phillip returned to London via Sydney in July 1848. It appears poor Frances never heard from Philip again as an ad was placed (probably by her son in law John Henshaw) in the newspaper in January 1935 asking for news of him …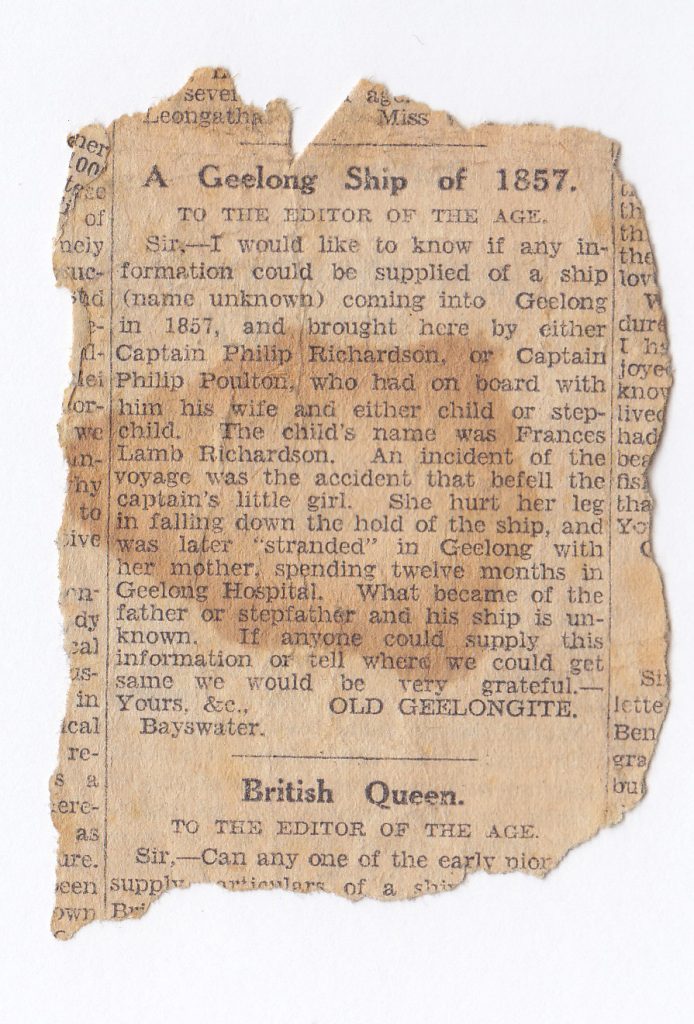 Unfortunately Philip had returned his ship to London, and at the age of just 38 had died, and was buried at St Dunstan, Stepney in November 1849. It seems from the above cutting that she never knew what happened, or not for some time anyway.
In 1851 Frances must have decided she had waited long enough to hear news of Philip, and at the age of 39 she married James Poulton (1780-1854), a 71 year old greengrocer in the Presbyterian Church in Geelong. It appears Frances and James had marriage difficulties in their short marriage. Was it a factor she was almost 30 years older than her? Did she pine for a younger man? The following scandalous story appeared in the local Geelong newspaper…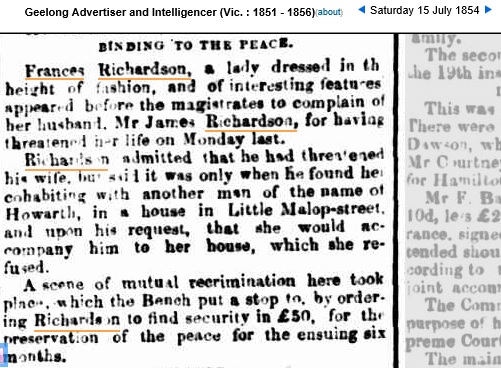 Frances and James lived in Kardinia Street, Geelong where he died a few years later in 1854 at the age of 74. An interesting obituary appeared in the newspaper regarding James (or Jimmy the cabbage man as he was known).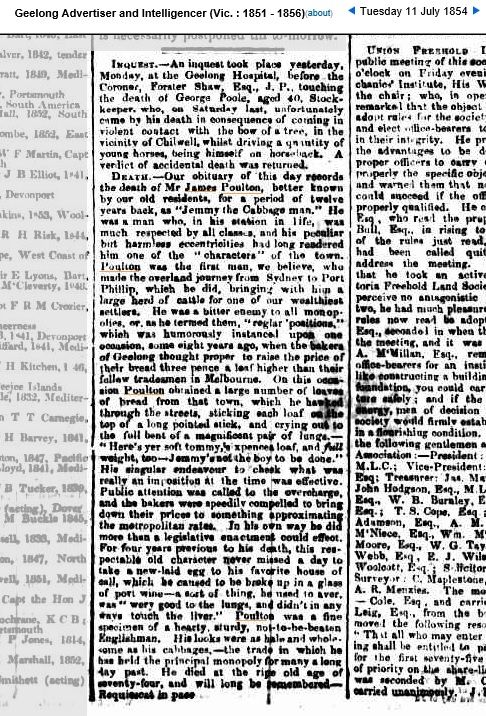 Daughter Frances Lamb Richardson married Cheshire born John Henshaw (1844-1940) in 1867 at Geelong.
Frances and John had eight children – Frances 1868-1940, Ernest 1869-1950, Annie 1871-1933, Eva 1872, John 1873-1874, John 1875-1940, Alice 1876, and Henry 1877-1949.
John Henshaw died in July 1920 in Kew Hospital for the insane, suffering from dementia, John had been transferred from Royal Park Hospital a month earlier.
Frances Henshaw died in 1894 in Clifton Hill, Victoria.
And what of poor Frances senior? In 1877 she was admitted to the Geelong Infirmary and Benevolent Asylum and again was admitted in 1879.
Sadly in 1882 she was admitted to Yarra Bend Lunatic Asylum by son in law John Henshaw, with the records stating she was from Geelong, a widow, a dressmaker, she was suicidal due to drink, and under the column of possible hereditary mental conditions it says her father suicided (quite true – see John Stow), and she was suffering from severe rheumatic distortions of the joints.
In 1883 at the age of 70, she died in the asylum, and the coroners inquest states she died of disease of the brain, lungs and heart.
What an eventful life she led!