Emanuel Reeves junior was born in 1705 in Oving, Buckinghamshire, England to parents Emanuel Reeves senior (1673-1715) and Anne Olliff (b 1686).
Emanuel was baptised on 22 April 1705 at All Saints church in Oving. He was one of five children born to the couple.
Oving is 10 miles north east of Dorton.
Oving is a village and also a civil parish within Aylesbury Vale district in Buckinghamshire, England. It is located about three and a half miles north east of Waddesdon, four miles south of Winslow.
The parish church of All Saints is in the north-west and a Primitive Methodist chapel, rebuilt in 1809, lies beyond the village to the north. On the south of it is Oving House, a fine building dating from the 18th century. In 1801 the population was 257 in the village.
Sadly, Emanuel's father, also named Emanuel died in 1715 when he was only 10 years old.
By the age of 23 years Emanuel Reeves was living at Grittmore / Gritmore / Great Moor, 10 miles due east of Oving near Grendon Underwood. He was a grazier.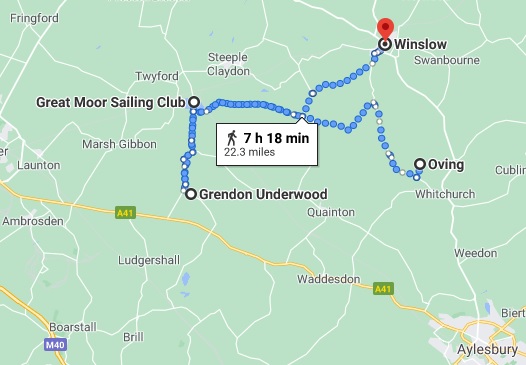 In the National Archives a land lease document exists between his sister Anne, married name Batchelour and himself –
Land Release and Discharge for Legacy of £20 Anne Batchelour, of North Marston, widow, to Emanuel Reeve, of Grittmore, Grendon Underwood, grazier.  
A year later on 6 November 1729 Emanuel Reeves married Mary Markham, by license at the church of St Peter and St Paul in nearby Buckingham, England. I visited the church in 1998.
Emanuel's abode was described as Gritmore (Great Moor) and Mary was from Woovin.
Mary Markham was born in 1713 in Winslow, Buckinghamshire to parents Thomas Markham (1675-1741) and Priscilla Saunders (1680-1737).
Mary was baptised at Winslow on  July 1713 and was one of five children born to the couple of her father's second wife Priscilla.
Soon after their marriage it seems they were living in the small village of Dorton.
Dorton (or Dourton) is a village and civil parish in the Aylesbury Vale district of Buckinghamshire. It is in the western part of the county, about 5 miles (8 km) north of the Oxfordshire market town of Thame.
In 1801 Dorton had a population of only 105 people. By 1901 it was 140. The name Dorton derives from the old english words dor, tun and means 'farmstead or village at the narrow pass'.
Emanuel and Mary Reeves had ten children baptised at St John's, Dorton –
Mary b 1732 Dorton d 1784 Shabbington, marr Richard Allnut, 4 children
Emanuel b 1734 Dorton d 1810 Boarstall, marr Elizabeth West, 2 children
Elizabeth b 1737 Dorton
Martha b 1739 Dorton d 1781 Denham, marr Thomas Lee
Susannah b 1740 Dorton, marr John Parrott
Ann b 1742 Dorton d
John b 1745 Dorton d 1826 Quainton, marr Elisabeth Eeles. John's wife appears on a Lease & Release document – Elizabeth Reeves of Gibralter, Cuddington (widow of John Reeves of Dorton, farmer), William Parrott of Wotton Underwood, yeoman and Thomas Rawbone of Bath Place, Middlesex, wine merchant. One messuage, garden Brill (Buckshire Archives)
Thomas b 1748 Dorton, married Mary Humphry, 1 child Emanuel 1781-1828
Sarah b 1749 d
Christopher b 1752 Dorton d 1828 Rofford, marr Ruth Parrott, 7 children
Emanuel was a gentleman dairy farmer and grazier in Dorton, and also owned land in Chalgrove, Oxfordshire.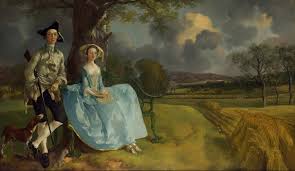 Emanuel died aged 0nly 52, in August 1757 in Dorton and was buried at St John's, Dorton on 16 August 1757.
The Buckinghamshire Burial Index states he was a grazier of Dorton.
He left behind a very young family, his youngest son Christopher was only 5 years old.

Emanuel's will written on 18 July 1757 states he was 'indisposed in my bodily health, but thanks to God, sound in mind and memory". Emanuel left the following bequests –
son John 160 pounds
son Thomas 40 pounds
son Christopher 20 pounds
daughter Rachel 50 pounds
daughter Elizabeth 20 pounds
daughter Martha 30 pounds
daughter Susanna 40 pounds
daughter Ann 20 pounds
daughter Sarah 20 pounds
His wife Mary and son Emanuel were made joint executors, and the witnesses were Stephen Hope and John Greenwood.
Thankfully Emanuel's wife Mary lived for another 24 years, and died aged 68 years in July 1781.
She was also buried at St Johns, Dorton on 4 July 1781.
Mary Reeves, nee Markham, also wrote a will, two years before she died on 6 June 1779.
Her bequests were as follows –
son Christopher – stock of cattle, corn, grain and hay, utensils and implements of husbandry, household goods & furniture, utensils, plates,  linen, china, all my ready money at interest and moneys due and owing to me in any securities whatsoever by bills, bonds mortgages.
son Thomas – 200 pounds
daughter Elizabeth – 50 pounds
daughter Martha – 50 pounds
two daughters Elizabeth & Martha – all wearing apparel

The will was witnessed by E Reeves, Elizabeth Reeves and J Prickett. It was proved on 11th August 1781.