Richard Skilton was born in Betchworth, Surrey around 1622 to parents Israel Skelton (1577-1647) and Jane Humphrey (1580-1646).
Richard was baptised on 16 May 1622 at St Michael, Betchworth, Surrey, England and was one of four children born to the couple.
Betchworth is a village in the Mole Valley district of Surrey, England. The village centre is on the north bank of the River Mole almost 3 miles (4.8 km) east of Dorking and 3 miles (4.8 km) west of Reigate. London is 19.5 miles (31.4 km) north of the village.
Richard married around 1647, probably in Betchworth and had the following children –
Agnes b 1648 Betchworth
Bartholomew b 1649 Betchworth d 1732 Betwchworth
James b 1651 Betchworth d 1727 Effingham, marr Mary, 7 children.
Elizabeth b 1653 Betchworth
Richard b 1654 Betchworth
Israel b 1657 Betchworth d 1732 Betchworth, marr Mary, 11 children.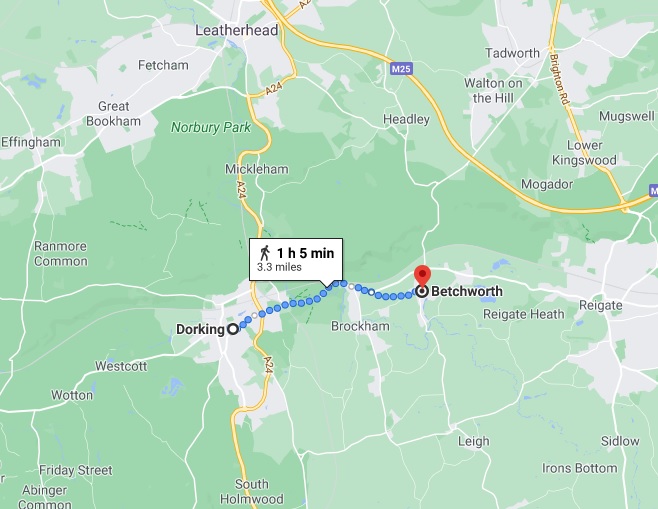 Richard died aged 71 in February 1693 in Dorking, Surrey, three miles from Betchworth. He was buried on 10 February 1693 in Dorking.