Henry "Harry" Britnell / Brikenell / Bricknell / Bryttenell was born around 1486 in Tring, near Wilstone, in Hertfordshire, England.
Harry was most likely baptised in St Peter and St Paul, Tring. His parentage is unknown.
The current church dates from the 13th century and you can read more about its history here on the Britain Express page and on the Historic England page here.
There are also lots of photos of the monuments and building on the website of Bob Speel here.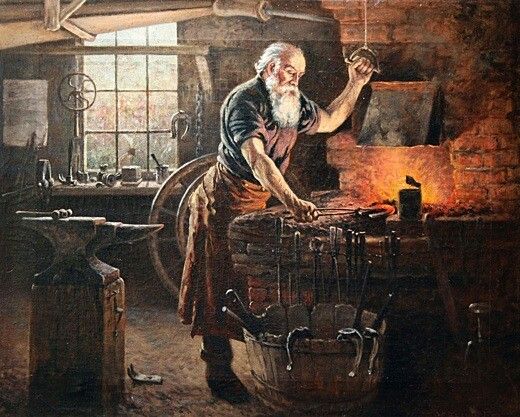 Harry Britnell was a blacksmith and yeoman farmer in the Tring area. His will describes his estate as having over 50 acres of land, 3 houses, livestock and a blacksmiths shop with two apprentices and £32. It seems he owned land in Wilstone and Drayton.
Harry married Elene Corbett around 1510 at Tring, Hertfordshire. Harry's will mentions his wife Elene, but as marriages for Tring date from 1566, I have found no firm evidence for Elene's presumed surname.
There is mention of the Corbet family living in the Tring area in the 1500s here – https://www.british-history.ac.uk/vch/herts/vol2/pp314-317
Harry and Elene had seven children (birth years estimated) –
Ann b 1511 Tring
Richard b 1512 Tring
Harry b 1514 Tring
Alice b 1517 Tring
Thomas b 1520
Joan b 1523 & d 1608 Tring
Roger b 1528 & d 1600 Tring, marr Joan in 1559, 5 children
Harry Bryttenell wrote his will on 12 June 1542, in the 6th year of the reign of King Edward VI. Edward was crowned on 19 Feb 1547 and therefore the sixth year of his reign would have been 1552/53, so the will was probably written on 12 June 1552 but misdated by 10 years.

Harry stated he was of Wilsthorne (Wilstone), in the parish of Tring, Hertfordshire.

Harry died in 1552 at Tring, his will was proved on 23 November 1552, and Administration was granted to his eldest son "Richard Brikenell".
Harry bequeathed –
13d  "to the "poor men's box" and 3s 8d for the "repair of the highways most needing it", and a  further 3s 4d was left for the "payment of any tithes neglected".
to Richard, the house currently occupied by Harry Finch and the house adjoining it on the south side, 3 acres of arable land behind the Grove and a half acre shooting land upon Wyke Mede and 42 acres and a little pringle (an enclosure) in Drayton, Bucks.
to wife Elene, £3-6-8d p.a. for her natural life.
to Richard, also the sum of £6-13-4d and the use of the profit of his two apprentices until their time is expired.
if she remains a widow Elene Brykenell is to have the house in which Harry now dwells, a close called Burnt Wick, 3 ½ acres of arable land in the east field at Wilstone and 1 ½ acres of arable land called Daws Piece at Pine Hill.
Elene is to pay to their son Roger Brikenell 26s 8d yearly until 21 years old.
to Roger, £6-13-4d and one bed from the house.
The implements of Harry's shop are to be divided between Richard and Roger.
Son Thomas is to receive £5 and son Harry a cart tyre with nails.
Richard son of Harry gets one cow bullock.
Alice and Joan, daughters of Harry (senior) get £6-13-4d and a cow each.
Joan, his daughter, is to receive from Elene 26s 8d and the same from Richard
Roger is to pay her 23s 4d
The residue of all Harry's goods go to Elene his wife.
Elene and Richard are appointed executors of the Will and the witnesses were John Lammotte, Richard Seybrooke and William Taylorre.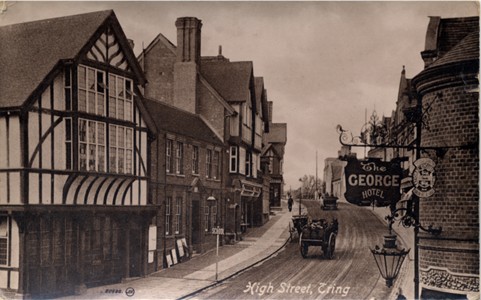 Elene died sometime after Harry, date unknown.
---
There is a Britnell website registered with the Guild of One Name Studies which also has lots of good Britnell information which can be found here.
Bob Britnell also has done an amazing job of connecting Britnell researchers around the world on his website –  www.brudenell.net
Variants of the surname include –  Bricknell, Bretnell, Brutnell, Bricknoll, Brudnell and Brudenell, Britnill and lots of other possible variations.