Frederick Meredith (senior) was born in 1763 in Denham (England? Wales?), according to the 1788 Muster. There is speculation as to whether he was born in Dinham, Wales, or in Shropshire or in Denham, Buckinghamshire, England.  His parentage is unknown.
Some websites advise that Denham, Buckinghamshire is a mile away from the larger village of Harefield. Some websites say that Fred named one of his properties Harefield, so that is a possible link if this is true (unsourced).
Many of his descendants are currently using DNA research to try and narrow down an area of the UK he and his ancestors are from. If you are one of Frederick's descendants and would like to know more you can get in touch with Paul Gallagher at the Frederick Meredith Descendants Group.
Frederick Meredith signed on as a steward on the Scarborough on 2 May 1777 as a personal servant to Captain Marshall.  There were only four others on the ship, all navigation officers, who were on higher pay rates.
On the 13th of May 1787 Frederick, left Portsmouth, England, as a free settler, aboard the "Scarborough" as part of the First Fleet.
24 year old Frederick arrived in Botany Bay, Sydney, with 201 male convicts, 30 crew and 50 marines surviving the 251 day voyage aboard the "Scarborough". They sailed into Port Jackson (Sydney Harbour) on 26 Jan 1788. Fred was a Steward to Captain John Marshall.
Frederick got himself into a bit of trouble early on, and on 22 Feb 1788 he was charged with exchanging goods with convict James Stow. Frederick had given the convict beef and bread as well as rum in exchange for a 'curious beast' a possum.
Such exchanges were against government orders. He was sentenced to 100 lashes with the 'cat-o-9 tails' across his bare back, which was reduced to 50 after representations by the Captain and others.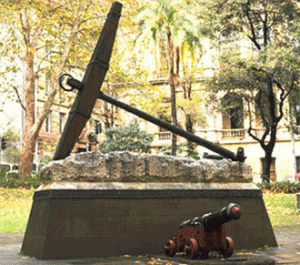 Fred first appears on a census taken on 25 October 1788 where he is aboard the ship "Sirius". This record gives his native place as Denham/Dinham (unfortunately no county is mentioned).
In 1788 Frederick, along with the other crew of the Sirius, was assigned to care for the vegetable patch on Garden Island, Sydney Harbour.
While there Frederick, along with 2 other European Settlers, carved his initials FM along with the year 1788 in a rock which can still be seen to this day.
The crew then sailed for Norfolk Island, without Fred, aboard the "HMS Sirius" .
The "HMS Sirius" was accompanied by the "HMS Supply". The 2 ships contained 400 marines and convicts.
In October 1788, the 'Sirius' including Fred, sailed to the Cape of Good Hope looking for food for the starving colony. They returned to Sydney in May 1789.
Back in Sydney he was given 25 sheep and lambs to raise, for John Palmer, the Commissary.
Fred also appears on the Muster document for the 'Sirius' on 18 April 1790 at Port Jackson.
Fred had a liaison (the first of many!) with First Fleet convict Mary Allen in 1789 and they had a child together – Charlotte who was born in 1790 in Sydney Cove.  She was baptised on 9 May 1790 in Sydney, but sadly died on 5 May 1792 as a toddler.
Mary Allen was born in London in 1765 and was working as a hawker.
At the age of 21, on 25 October 1786 she was accused of "feloniously assaulting Hugh Harding on the King's Highway, on the 14th day of September last, and putting him in corporal fear and danger of his life, and feloniously taking from his person and against his will, a watch with a tortoise-shell case, etc".
Sadly she is described by the court as a 'poor unhappy woman of the town'.
She was found guilty, and received a sentence of transportation for seven years. You can read her trial transcript held at the Old Bailey, London, England here.
She arrived in Sydney on 7th January 1788 aboard the "Lady Penrhyn".
In 1790 Mary was among one of the first settlers to live on Norfolk Island, and was still living there in 1796.
Mary had a number of liason's herself, and while Fred was away at sea, she moved in firstly with Surrey born convict Edward Pales (1759-1802), and had four children with him – Susannah b 1792, Mary b 1794-1860, Elizabeth b 1797-1801 and Ann in 1798-1860. Edward had been convicted at the Old Bailey and sent to Australia in 1790 on the "Surprise".
By 1814 Mary was a widow with four children, living at the Hawkesbury. In 1819 she moved back to Sydney.
She had another child with John Martin (1778-1812) – a son Thomas Martin (1805-1863).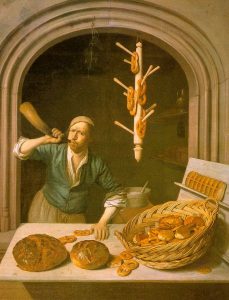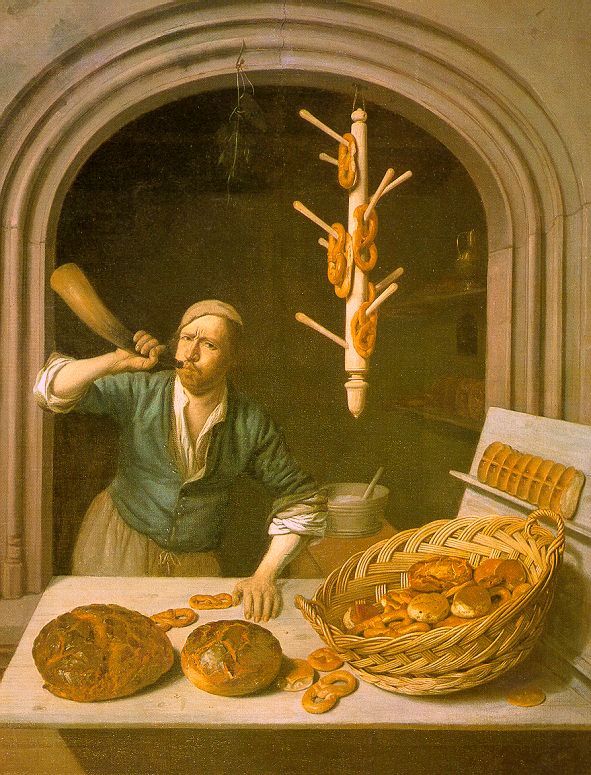 Meanwhile, Frederick returned to England in March 1791 aboard the "Waaksamheid" arriving in Portsmouth in April 1792. He was discharged 27 April 1792 at Portsmouth England. He was then transferred to HMS Duke.
Three months later he departed Gravesend, Kent, England, as a free settler and baker, on the 8th of August 1792 aboard the "Bellona".
After a 163 day voyage the "Bellona" arrived in Sydney Harbour on the 16th of January 1793. He was now 28 years old.
 The ship was carrying 17 female convicts, including Ann Case whom he had impregnated during the voyage.
Ann was born in 1772 probably in Lancashire. She was convicted on 18 July 1791 at the second session of the Lancaster Assizes at Ormskirk, for larceny, and sentenced to seven years.
Ann's child Amelia (to Fred) was born on 10 May 1791 in Sydney, and she was baptised on 27 May 1793 at the age of two. She died at the age of nine months on 27 February 1794.
Ann had three other liaison's which resulted in children with four different fathers. She had a child with George Kerr (Harriet 1795-1873), John Carr (Fanny b1797) and Joseph Smith (Joseph b 1799).
Before Amelia had died, Frederick had already moved on and formed a liaison with convict Mary Kirk, who was transported on the "Royal Admiral" in 1792.
Mary was born in 1771 in Holmfirth, Yorkshire and baptised on 25 May 1771 at Holy Trinity, Holmfirth, Yorkshire. She was the daughter of Joseph Kirk (1746-1792) and Abigail Hirst (1737-1779).
Mary was convicted at the age of 20, of grand larceny and tried on 18 July 1791 at York City Quarter Sessions. She was sentenced to seven years transportation beyond the seas.
She was ordered to be transferred from Ousebridge Gaol in York to Gravesend, Kent.
She left England on 30th May 1792 aboard the "Royal Admiral" which sailed with 299 male and 49 female convicts on board. 10 males and 2 females died during the voyage, and there was also 1 male convict reported to have escaped.
She arrived in Sydney on 7th October 1792.
Fred and Mary's daughter Charlotte Meredith was born on 26th of April 1794. Charlotte married Captain William Stewart in 1825 at St Marys, Sydney. They had three children together – Jane (1814-1888), Robert (1816-1875) and John (b 1818).
Captain Stewart died in 1821, and Charlotte married again to James Charles Farrell (1783-1842) and they had five children together (James, Mary, Charlotte, Charles and William).
In October 1798 Mary Kirk brought charges against Jane Poulston ("Bellona 1793") and Sarah Greggs ("Neptune" 1790). The charge was that they had ill-treated her in her home, tearing her cloak and destroying her china. Sarah Greggs was instructed to pay 7 Shillings for the loss of the china, whilst Jane Poulson was to pay for the repairs of the cloak.
The liaison between Fred and Mary was not to last, and Mary married Robert Henry Inch, master of the "Charlotte" on 21 Dec 1800 at St Phillips in Sydney. Robert perished in the "Charlotte" while the ship was carrying a load of grain up the Hawkesbury River.
In July 1801, Mary was recorded as an expired convict, living in Sydney with Robert Inch. By August 1806 Robert was a self-employed boatman and Mary was recorded as free by servitude, married to Robert Inch.
Mary Inch nee Kirk died in 1809 in Broken Bay, Sydney also in a shipping accident aboard the "Argument". The Sydney Gazette describes the vessel being dashed to pieces on a reef at the entrance to Broken Bay.
Her daughter Charlotte, now aged 13 was alone.
Fred, along with the other "Bellona" settlers had received a grant of land of 60 acres at Liberty Plains. He called his patch of land "Charlotte's Farm".
On the 11th of November 1794 Frederick received his 2nd land grant, 60 acres at Concord which he named "Charlotte Field". He later sold this property in 1798 to John Colethread/Coulthread for 87 pounds, as it too was unsuitable for farming.
The ship "Bellona" was also carrying Sarah Mason who was to become his future wife and mother to 6 of his children.
Sarah was born on 12 August 1767 in Walsall, Staffordshire, England and baptised on 24 Sept 1767 at St Mathews church in Walsall. She was the daughter of John Mason (b 1738) and Elizabeth Butler (b 1736). She was one of six children born to the couple.
On 5 July 1792, Sarah supposedly aged 16 (but was actually 24 according to the Criminal Register, and her later burial record), was convicted at the Old Bailey with Letitia Stephens, aged 16,  for receiving stolen goods of six linen shifts, 4 aprons, a velvet waistcoat and pair of velvet breeches.
The goods had been stolen by John Spencer and given to the girls to pawn. John was given seven years transportation, and the two girls were both found guilty of receiving stolen property, and received a sentence of 14 years transportation. You can read their trial transcript at the Old Bailey here.
Sarah convict indent tell us that she was 5 ft 1 in tall, had hazel eyes, black hair and a fresh complexion.
The records state she was born in Warsal [sic] Staffordshire, and that she was a single woman, held at Newgate Prison after the trial.
She was delivered from Newgate Prison to the "Bellona" on 28 July 1792 at Deptford, Kent for transportation to Australia. (Nat Archives UK – HO 26/1 PRO Reel 2730 Criminal Registers).
In September 1798 Sarah had a child to convict John Peake who had been transported to Australia aboard the "Active" in 1791. Their child was born on 21 September 1798 and named John and baptised at St Phillips Sydney on 24 May 1799.
John Peake was convicted on 16 May 1790 at the Old Bailey in London for stealing one pair of silk stockings, a silk cloak, a pair of shoes, a gown, a striped waistcoat, muslin, a shirt, a woollen cloth coat, a pair of cotton stockings, one linen bed tick, a silk handkerchief, four yards of Irish linen cloth,  the property of John Berry , in his dwelling-house . He was sentenced to seven years transportation. You can read his online trial at the Old Bailey here.
John may have returned to England, or died, because in 1800 Sarah met Frederick Meredith, who seems to have left his other convict 'wives'.
In 1800 Fred joined the Sydney Loyal Association, formed to protect the colony against rebellious Irish convicts.
On the 17th of March 1801, Frederick's new partner Sarah Mason gave birth to a boy, Frederick Meredith Junior. Frederick and Sarah had six children together, but didn't marry until 26th of February 1811 at the St Phillip's Church of England in Sydney.
Frederick, b 1801 Liverpool, d 1861 Bankstown marr Sarah Morgan
Sophia, b 1803 Sydney, d 1890 Melbourne marr James Lloyd & Robert Logan
Elizabeth, b 1805 Liverpool, d 1806 Liverpool
William, b 1807 Sydney, d 1878 Concord marr Sarah Ryan & Charlotte Buckley
Ann, b 1811 Salt Pan Creek d 1880 Battery Point, TAS marr Robert McGuire & Thomas Fisher
Eleanor Caroline, b 1813, d 1893 Ipswitch QLD marr John Burrows & Fred Ferrier
In 1809 Fred had a bakery shop in Chapel Row, Sydney. The same year he was granted 120 acres at Salt Pan Creek on the George's River.
Sarah received her Certificate of Freedom on 10 March 1810, and in June this was recorded in the Sydney Gazette's published lists.
On the 1811 NSW Convict muster we find Sarah Mason, "Bellona", July 1792 London, 14 years. This is of course after many children with Fred, but before they were legally married so she retained her maiden name on the official record.
On the 1816, 1817, 1819 and the 1820 NSW Settler and Female Convict List Sarah appears as Sarah Mason "Bellona" trial date July 1792 London, so it appears despite now being legally married to Fred, the muster required her to use her maiden name.
By 1820 Fred and Sarah had moved to Liverpool.On the 23rd of May 1822, Fred was appointed constable at Liverpool and March 11, 1823, Frederick was nominated to act as Chief Constable at Liverpool.
Sarah's sons followed Fred into the police force. In 1828 Fred junior was appointed Chief Constable at Liverpool. William too became a constable, and daughter Eleanor's husband John Burrows was a constable at Minto. Their daughter Sophia went to Tasmania to work, and then marry, and her sister Ann joined her there around 1823.
In the 1825 NSW Convict & General Muster, we find Frederick Meredith, came free "Scarborough" 1793, District Constable of Liverpool. (Sarah Mason is not with him).
With him are his children Frederick jnr 25, Sarah (Sophia?) 21, William 17, Eleanor 11, Ann 14.
In 1826 he took possession of 60 acres at Bankstown on Liverpool Road, which he named "Gunsborough".
In 1828 Sarah Meredith nee Mason was granted a Certificate of Freedom (by servitude).
Sarah died on 30 July 1832 at their property "Gunsbrough" in Liverpool Road, Bankstown at the age of 64.
She was buried at St Lukes, Liverpool, Sydney on 1 August 1832.
Fred, not liking to be without female company, as we have now gathered married again the following year. He wed Irish born convict widow, Mary Ann Day, aged 42, at St Luke's, Liverpool on February 19th 1833, aged 69.
Mary Ann had been born in Dublin in 1791, and baptised a catholic. Her maiden name is unknown.
Mary Ann Day, a widowed seamstress,  had been convicted in Dublin on 31 December 1825, and was transported to Australia aboard the convict transport ship "Brothers" at the age of 36 years. Her maiden name is unknown.
Mary Ann Day was tried at Dublin Assizes, and charged with stealing money.
She was described in the convict indent of 1827 as 36 years of age, could read and write, a widow with two children, a seamstress, her crime being stealing money, height 5ft 2 inches,  and being of the Catholic religion.
In 1832 she was granted her Certificate of Freedom, which stated her crime was stealing money.
Mary Ann was given her Ticket of Leave on 8 November 1830 (No 30/705). She received a replacement Ticket of Leave, due to the first one being returned mutilated and cancelled on 26 May 1832.
It stated she arrived on the ship "Brothers (2)" in 1827, from Dublin, that she was a seamstress, and that she was tried at Dublin City Assizes on 31 Dec 1825.
She was given seven years transportation as a sentence.
Her birth was 1790, and she was described as 5 feet, 2 inches tall, fair ruddy complexion, brown hair turning grey, light hazel eyes and a mark of a burn above her left cheek, a scar on her forehead, another on her right temple, and a scar on her left arm.
It seems poor Mary Ann had had a very tough life.
She appears in the NSW Gaol Description and Entrance Books on 4 May 1829 on a strange charge of 'given up by her Master'. Mary Ann Day, of the ship "Brothers", appeared at the General Sessions, Sydney. She was sentenced to 1st Class, 3 months at Parramatta.
After Fred's death Mary Ann went on to marry again on 31 July 1856 to Henry Gardiner at Parramatta. She died in 1883 at Ryde, NSW.
Frederick died on the 23rd of June 1836 at his residence "Gunsborough" Liverpool Rd, Bankstown aged 72 years.
Fred was buried with the mother of most of his children, Sarah Mason, on 26 Jun 1836 at St Lukes, Liverpool, Sydney.
NOTES
If you are interested in knowing more about Fred Meredith, why not join the Frederick Meredith Descendant's Group which was formed to share what family researchers have discovered about Frederick and his family, their triumphs and tragedies.
Other sources of information about many of the people on this site –
"Settlers and Convicts of the Bellona 1793" compiled by Megan Martin of the Bellona Muster Committee 1992.
"1788 The People of the First Fleet" by Don Chapman