George Rathbone Davis was born on 5 June 1849 at Roadside North, Stepney,  London.His parents were Dr Samson Davis and Ann Reeves Rawbone (also known as Rathbone). George was the firstborn child of five children born to the couple.
George was baptised at the local Anglican parish church of St Dunstans, Stepney on 22 June 1849. His father's occupation is given as a surgeon of Mile End Old Town.
George's brother Edward Christopher Reeves Davis was born at Palatine Place, Stepney on 2 April 1851, and baptised at St Dunstans on 23 April 1851. The family was living here in the 1851 census. George is listed as Henry R (perhaps a nickname?), aged 1.
His cousin Joseph (son of Joseph Davis) was also living with them apprenticed to 32 year old father Dr Samson Davis. The family were doing quite well, and also had a housekeeper, Mrs Sarah Randolph from mother Ann Rawbone's birthplace of Dorton, Buckinghamshire.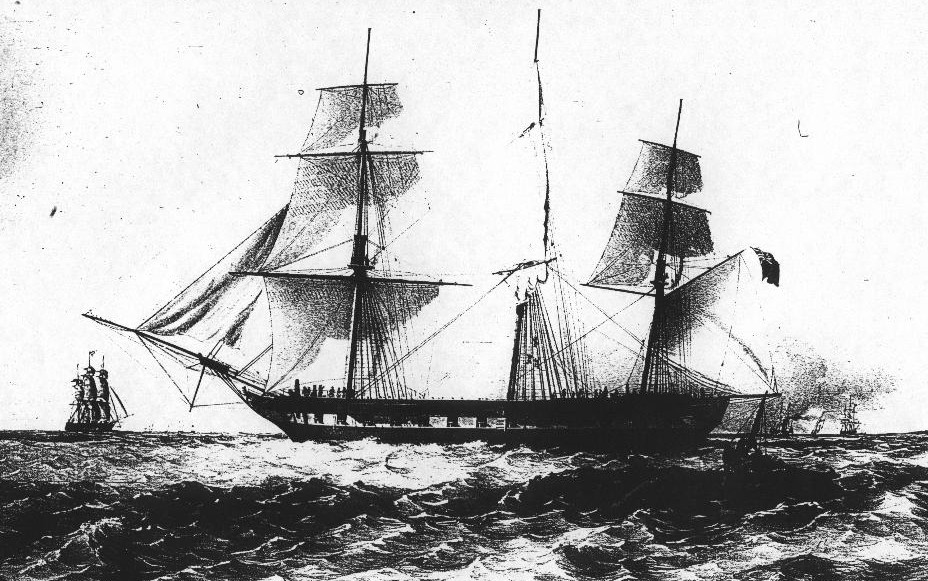 The family lived in the East End of London until their immigration to Melbourne, Australia aboard the immigrant ship "Gloriana" in 1852. The family immigrated with George's uncle Joseph and family too.
Upon arriving in Australia, George and family firstly lived in Market Street, Emerald Hill (South Melbourne) where his sister Mary Eliza was born in 1855. The following year the family moved to Castlemaine, where brother Hardwick was born in 1857. Unfortunately Hardwick died aged only one month old.
Castlemaine in the 1850s was a rough goldmining town, with more tents than buildings. Practising as a doctor in these conditions must have been very different to London.
In 1859 the Davis family moved to nearby Newstead, where as a doctors family they moved in respectable circles with father Dr Samson Davis elected to the town council. The family had a servant and were doing quite well.
Sadly when George was only eleven, his father Dr Samson, aged 42, drowned in 1860 while crossing the Lodden River to see a patient, while drunk. This dramatically changed the family's circumstances. Youngest son Edward was sent to live with Samson's brother Joseph.
Shortly afterwards George was apprenticed out as a butcher, living rough on people's farms (sometimes in the barn) and moving around trying to find work.
In January 1879 he married a pregnant Elizabeth Cullinan (an Irish girl working as a domestic servant at Mahers farm in Balmattum, near Euroa, Victoria) at the Fitzroy Registry Office. They started their married life in Violet Town (per Land Records letter).
Elizabeth Cullinan, was a red headed, musical Irish girl, born to parents Denis Cullinan and Alice McMahon in the Catholic Parish of Ruan, County Clare, Ireland. Denis, like his father Andrew, was a farm labourer.
Elizabeth  immigrated to Australia with her parents as a three year old, arriving in Melbourne on 18 September 1858 aboard the assisted passenger ship "Conway". 
She was confirmed in the Catholic Church at Kyneton on 20 Dec 1871, and given the confirmation name of Jane. That day 215 girls and 173 boys (including her siblings) were confirmed in the church. The newspaper described the girls as being draped in white and wearing veils.
Family story says that she was then sent out to work as a domestic servant at the Maher family farm at Balmattum (between Euroa and Violet Town) where she met George, who used to travel to different farms as a butcher. Kyneton is 150 kms from Balmattum.
The property was originally applied for by Mr David Priest, who forfeited the selection in July 1879 without ever living there.
They had cleared and cultivated 11 acres and planted out wheat, oats and potatoes. In 1886 the Crown Bailiff's Report on Land showed George's conditions for leasing the land had been complied with.
He had fenced the land, and had cultivated 11 acres of wheat, oats and potatoes. He had build a new two roomed house made of bark and shingles (20 x 15) and was living there with their then five children – living off the land, trapping rabbits to survive. He had cleared and cultivated 11 acres and made a garden. He stated he had been living on the property for six years.
In March 1882 George purchased a further 160 acres of land (CA 65A parish of Warrenbayne), originally selected by George Ludlow and forfeited.
In January 1886 George added to his land holdings, by purchasing 36 acres (CA 64C Parish of Warrenbayne).
Their first born son was named after George's father – Samson. He was born at Violet Town in Apr 1879 – just 3 months after their parent's marriage. Might explain why George and Elizabeth married at the registry office in Fitzroy instead of their local church.

George and Elizabeth went on to have another seven children – Annie in 1880, Alice 1883, William 1884, Violet 1886, Irene 1888, Agatha 1891 and Eliza in 1893.
Ern Long (George & Elizabeth's grandson who lived with them for some years) remembers Elizabeth Davis used to push the wheelbarrow about 10 kms into Violet Town once a week from the family property "Woodvale" for groceries. She had a lovely singing voice and used to sing Irish folk songs and jigs. Ern described Elizabeth as a red haired, tiny women of about 5 feet in height who was born in County Clare, Ireland. 
On his birthday in 1884 George was presented with a small bible inscribed "To G R Davis, from his affectionate sister Mary Eliza Petersen".
In July 1884 George was mentioned as supplying the music at a Warrenbayne concert and dance aiding the building of the Presbyterian Union Church in Violet Town attended by 160 people. (Euroa Advertiser 25 Jul 1884). He also used to walk the 6 miles into Violet Town to play the fiddle for dances and then walk home again (at night).
In 1894 George appeared in the local Euroa newspaper when his horse had bolted while he was in Cowslip Street, Violet Town, "when traffic was at its highest"! It broke a few pieces of other vehicles, and a number of people narrowly escaped injury (Euroa Advertiser 7 Sept 1894).
Life on the land was a continual struggle. In 1896 George wrote to the Lands Department advising he was unable to pay the lease rent, due to the cows being no good, the bad rabbit plague and the drought.
By 1900 conditions had improved and he applied for a Application for Lease of Crown Grant of an Agricultural or Grazing Allotment purchasing 92 acres (CA 64D in the parish of Warrenbayne).

In 1902 George was leasing 159 acres (CA 65A) was again writing to the lands department giving the reason he couldn't pay the sum demanded by them, was because of the loss of his cattle, poor land and sickness. In his letter he states he is "clean, stony broke, but will be selling 4 tons of chaff within a fortnight" if they could wait until then.
Like many of his friends and family, George loved to fish in his rare time off. He also enjoyed playing cricket for Boho East as evidenced in a friendly match between Warrenbayne and Boho East in April 1888. It appears he was a good bowler (Euroa Advertiser 20 April 1888).
By 1912 George had retired off the farm to Lavery Street, Benalla (Victorian Electoral Roll) and was living with his wife Elizabeth and two daughters – Agatha and Eliza. By 1917 he was living at 36 Elm Street, Northcote with his wife and two daughters Agatha and Ethel.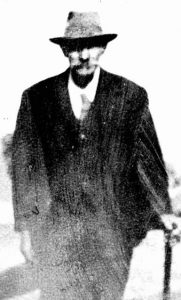 George died at home, aged 85 at 124 Collins Street, Thornbury on 15 November 1934 of heart failure and Elizabeth in 1926 aged 71.
They are both buried in the Coburg Cemetery, but sadly no headstone marks their last resting place.