Ann Toft was born in 1804 in London, England to parents James Toft (convict) and Elizabeth Mobbs.
She arrived in Australia as a free settler, aboard the "Broxenbury" in 1814 with her mother Elizabeth and three sisters Mary, Sarah and Elizabeth. Their father James had been transported as a convict after being convicted of embezzlement. He died on the trip out to Australia.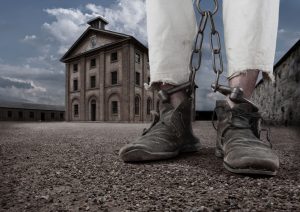 Ann met and married her first husband Thomas Westley, a convict, on 27 June 1824 at St Peters Cooks River, NSW.
Thomas was born on 1 Jan 1799 in Brixton, Northamptonshire, England to parents William Westly and Elizabeth Sutton.
Thomas was working as a whip and harness maker in Northamptonshire, but later in Australia worked as a government servant, a saddler, a shoemaker, and later as a publican.
Thomas was convicted of sheep stealing at the Northampton Assizes on 28 February 1818. It seems Thomas had stolen a fat shearhog sheep from Mr James Whitworth of Wellingborough. (Northampton Mercury 7 March 1818).
He was sentenced to death, but later the sentence was commuted to life transportation to Australia. He left England as a convict in December 1818 onboard the convict transport ship "Baring 2" and arrived in Sydney on 26 June 1819, aged 19 years old.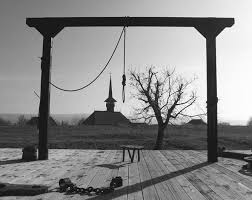 The Baring 2 took 150 days to complete the voyage, with 300 male convicts, and 5 deaths on the journey. This was her second convict voyage to Australia, the first being in 1815.
Two hundred convicts were embarked in the river in November 1818 and the ship was ordered round to Sheerness to take in the remainder on 4th December. Some of the Baring convicts who were tried at the Old Bailey were sent to Newgate prison and transferred to the Retribution Hulk on 3rd October 1818. These men were among the prisoners embarked on the Baring on 4th December 1818.
The Baring arrived at Madeira on the 10th February, thirteen days from the Downs. According to the Asiatic Journal, all the convicts, passengers, troops and crew were in the highest state of health and order and she immediately continued her voyage to New South Wales.
They finally arrived at Port Jackson on 26 June 1819 with 290 prisoners. Of those prisoners an astonishing eighty-two were under the age of twenty one years. Two were only eleven years old.
Thomas appears in the Sydney Population Books for 1819 in Sydney, and on 8 July 1819 had to give evidence  re charges of Laurence Halloran against John Lamb, the Captain of the "Baring" convict ship he came out on. He gave a written statement, signing his name Thomas Westley (with an extra 'e'). He stated it was part of his duty to see the provisions served out. It seems he didn't see happen what John Lamb was accused of.
There is lots more information about the voyage of the Baring 2 here.
On 8 September 1821, Thomas was listed as a government servant, in a list of all persons victualled from H.M. Magazines in Sydney. Also listed were stonemasons and carpenters all working for the government.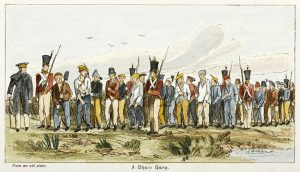 On 5th November 1822, a petition was sent to the Governor for a mitigation of Thomas's sentence. He describes himself as a whip and harness maker of Sydney, that he arrived in Australia aboard the "Baring" with Mr Lamb as Master in June 1819, after receiving a sentence of transportation for life.
He has been paid an overseers wage for three years now, and works for one of the most respectable gentleman in Sydney. He is of irreproachable character, and humbly solicits his excellency's permission to grant a mitigation of his sentence so he could procure a more decent livelihood .
Thankfully for Thomas, permission was granted in late November 1822.
Thomas applied for Permission to Marry Ann Toft on 18 May 1824, which was declined on 4 June 1824, on the grounds that he didn't have a ticket of leave. (Colonial Secretaries Papers).
A letter written to accompany his application was written by the local Anglican chaplain Thomas Reddan on 18 May 1824, stating that Thomas was a publican in the town of Sydney. The letter states that Thomas's prospective father in law, William Mannix, a settler at Minto, and her mother also approve of the marriage.
They married on 27 June 1824 at St Peters Cooks River, NSW.
In April 1825, Thomas Westly, was described in the Colonial Secretaries Papers as a Sadler of George Street. He appears on "lists of defaulters in payment for assigned convict mechanics" having had a convict assigned to himself.
In 1826 Thomas was granted his ticket of leave by the Governor. It stated he was a saddler, 5ft 8 inches, ruddy complexion, dark brown hair, hazel eyes.
Thomas and Ann had two children –
Elizabeth b 1827 Newcastle d 1892 Dungog, unmarried aged 65
George Thomas b 1830 Maitland NSW d 1874 Dungog, NSW
Their son George married Catherine Payne (1835-1901) in 1854, and they had 11 children, so lots of grandchildren for Ann, despite her daughter not marrying.
George died at Dungog, NSW aged 44, and is buried there.
George purchased land in Dungog in 1861 and appears in the Index to Town Purchases.
In the 1828 NSW census for Wallis Plains, NSW, Thomas is listed as being 28 years old, arrived on the "Baring 2", life sentence, protestant, shoemaker.
He is listed with his wife Ann (Toft) who came free, and his one year old daughter Elizabeth.
On 19 September 1831 Thomas received a land grant in Maitland, NSW. It was a Lease and Release document, and mentions Ann his wife. It concerned a parcel of land at Maitland bounded on the east by the Hunter River and n the south by land belonging to Joseph Hunt, and on the north by public road. Thomas signed the document.
Another land grant was given to him on 26 September 1831 at Wallis Plains, NSW. This one was a 'bargain and sale' between Thomas Westly and Ann his wife, and Joseph Swaley all of Wallis Plains. The land cost 10 pounds and 10 shillings sterling.
He also appears in the Newcastle Gaol Description and Entrance Books for 1832 aged 36.
In 1831 Thomas appears on the Register of Conditional Pardons. It was granted on 12 September 1831.
In the Sydney NSW Calendar and Post Office Directory for 1832, it lists Thomas Westley, Maitland.
Another land grant occured to Thomas on 13 October 1834, a lease and release, between Thomas and Ann, and Abraham Boroln, settler of Maitland. This one was for 25 pounds.
Thomas died at the age of 37, in 1837 at Maitland, and is buried in the Glebe Cemetery.
Ann, with two children to support didn't take long to marry again. This time she married Thomas Hyland on 22 May 1838 in Harley, East Maitland, NSW.
Thomas was born in 1799 in Sussex, England to parents Thomas Hyland and Susan Rayfield.
Thomas was another convict. He was convicted at the Old Bailey on 21st May 1817 for larceny at the age of 17 years. It seems Thomas stole 6 yards of bombazeen fabric, the property of Thomas Saundby from his shop.
A policeman patrolman said on 23 April 1817 he was in Holborn and saw the prisoner with Mr Saundby in his shop. The prisoner had put his hand through a broken pane of glass and took the fabric. Thomas defence "I picked it up". He was sentenced to transportation for seven years.
You can read the trial at the Old Bailey here.
He appears in the Newgate Prison Calendar records for the December quarter 1817.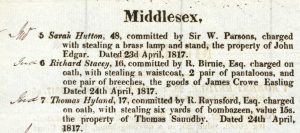 Thomas arrived in Australia aboard the "Glory" in September 1818.
Thomas obtained his Certificate of Freedom on 27 May 1824 at the age of 26 years.
In the 1825 NSW muster he appears listed as a labourer in Windsor, Sydney.
In May 1838 Thomas Hyland applied to the Governor for permission to marry Ann Westley nee Toft. He was refused on 18 May 1838. The surprising reason given for the refusal was that the name of the ship "Glory" he had arrived on was 'wanting'.
It appears the problem was corrected as they appear in the Convict Applications for the Publication of Banns register, with Thomas's description as 39, ship arrived Glory in 1818 for 7 years, now free, present service given as 'tanner, Morpeth'.
Ann is described as a 42 year old widow of Morpeth, came free. It has a notation – 'allowed'.
Ann and Thomas were married on 22 May 1838 in Harley, East Maitland. They had two children together –
Sarah b 1838 Butterwick, NSW d 1872 Morpeth NSW
John b 1841 Thornton, NSW d 1924 Gloucester NSW
Sarah is described in her death notice in the Maitland Mercury 21 Nov 1872, as the only daughter of the late Mr Thomas Hyland, aged 34 years.
Ann Hyland (nee Toft and Westley) died on 24 May 1855, aged 51 years at Thornton, NSW.
She was buried in the Morpeth, Maitland, Cemetery.
John, at his death on 3 Jan 1924, was a boot shop proprietor in Gloucester, NSW. It is unknown if he married either.
Thomas Hyland died on 19 April 1874, aged 75 in Maitland and is buried in the Maitland Cemetery.
His death notice states that his death was sudden, and that he died at his residence at Hinton. The Mercury Newspaper for 30 April states he was found by the side of the road at West Maitland.
A coroners inquest was held on April 27th, with the finding 'found dead'.