Thomas Carew was born in
Jane b 1664 d 1717
Thomas's niece by his brother Sir John Carew (3rd baronet) and first wife Sarah Hungerford, was a lady named Rachel Carew 1669-1705. Rachel married Ambrose Manaton 1648-1696.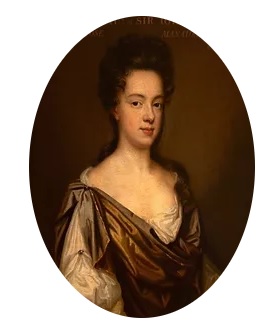 A portrait of Rachel painted by Mary Beale can be seen on display at Antony House today. It is said that the portrait so impressed Daphne du Maurier whilst at Antony House that it formed an inspiration for her novel My Cousin Rachel. 
​My Cousin Rachel is a novel by British author Daphne du Maurier, published in 1951. Like the earlier Rebecca, it is a mystery-romance, set primarily on a large estate in Cornwall. The story has its origins in a portrait of Rachel Carew at Antony House in Cornwall, which du Maurier saw and took as inspiration.