John Browne was born around 1579 in Norwich, Norfolk, England.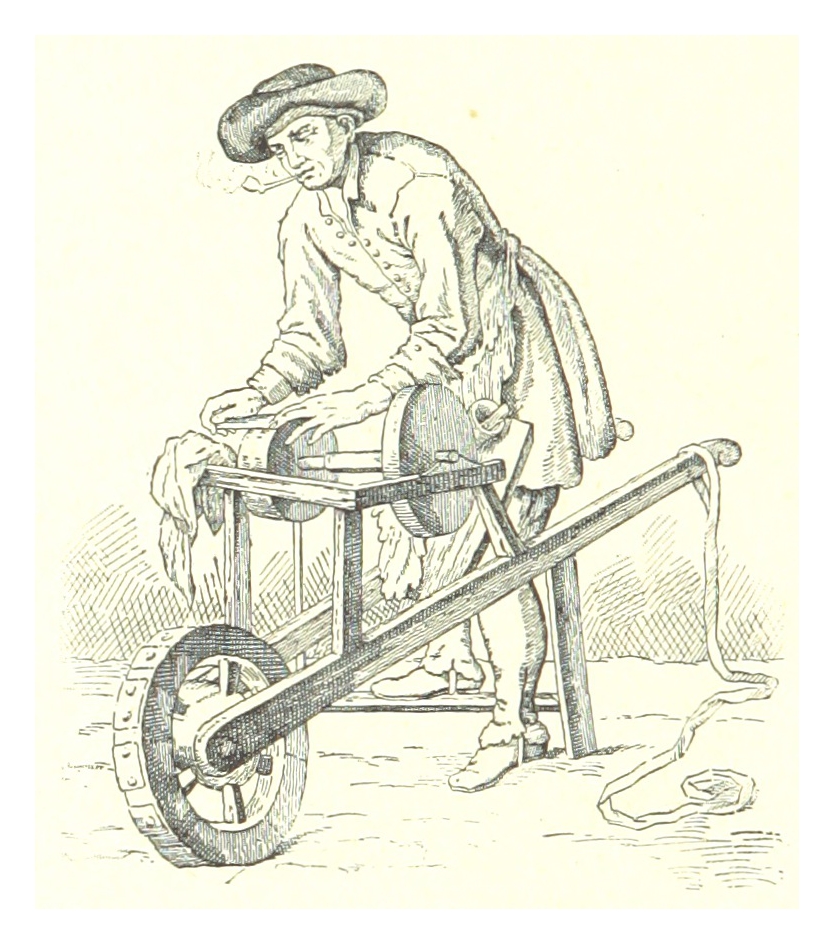 John's occupation  was that of a cutler in Norwich, according to his will. He was admitted as a freeman cutler in 1601. The trade of knife-making and repairing was formed in the thirteenth century as a guild; the Cutlers' Company received a Royal Charter in 1416.
A  cutler, was a manufacturer of knives, scissors, razors and other sharp instruments, usually for domestic use.
Cutlers could also make sword blades, daggers, halberds for the military, as well as surgical instruments.
John Browne married twice according to his will. He first married Margaret Benson on 20 July 1600 at St Peter Parmentergate in Norwich.
John and Margaret then had nine children baptised at St George Tombland, Norwich. Four of their children sadly died as babies.
John b 1601 – John was admitted as a freeman cutler in 1633.
Elias b 1605 d 1660 – apprenticed as a clockmaker 1619, then goldsmith.
Olivia b 1608 d 1677 – marr John Blancher, a cutler convicted of murder 1646.
William b 1608 d 1634
Agnes b 1609 d 1609
Thomas b 1611 d 1646 – admitted as a freeman cutler 1636.
Edward b 1613 d 1618
Mary b 1615 d 1615
Margaret b 1617 d 1618
John's first wife Margaret died and was buried on 31 October 1618 at St George Tombland, Norwich aged around 39. Possibly she died after complications with childbirth, her last child Margaret having died a couple of months before her mother. In John's will he asked to be buried near his first wife Margaret in this church.
John remarried again to Alice, and the following children were baptised at St George Tombland, with the mother's name given as Alice / Alles on the register.
Titus b 1620 d 1666 – married twice to 2 Ann's. Seven children. Died of the plague.
Alicia b 1623 d 1702 – married Thomas Linsey in 1642 at St Gregory, Norwich.
Edward b 1624 d 1628 – died aged 4.
Alice died in 1636. The burial register in 1636 for St George Tombland states 'Alice the wife of John Browne was buried on April 19'.
John Browne died in March 1642 was buried at St George Tombland in Norwich in March 1642 aged about 63 years.
John's will proved in 1642 mentions that he wants to be buried as near as possible to his first wife's sepulchre.
He also mentions his sons Titus, John, Elias, Thomas, and daughter Alice  (wife of John Blancher). Also his grandchildren Oliffe / Olive Browne (William), John (John), Elias Blancher and his brother Robert.
John's son Thomas Browne's will of 1646 mentions brothers – John, Elias, Titus, William (deceased), Olive (daughter of William), Elias (son of John Blancher) and Robert Brown (uncle).