Ernest Gordon Mills was born on 20 July 1884 in Euroa, Victoria, Australia.
He was the son of James Henry Mills (1839-1890) and Frances Ellen Richey (1851-1913).
Ernest was one of nine children born to the couple. His father James was born in Cheshire, England and was working as a butcher mostly around the Alexandra, Victoria area.
After the death of his father in 1890 of pneumonia, when Ernest was just 6 years old, his mother and children were left destitute with no bread winner to support them. Several articles appear in the Alexandra newspapers asking the public for help, which they gratefully accepted. The family lived at 6 McKenzie Street.
Soon after his father's death, when he was aged 19, his sister Margarete died in childbirth with her first child, and then two years later in 1906 his brother James died aged 24, then his brother Arthur aged 27 died in 1911 of pneumonia (in Broken Hill).
Ernest then left his family home in Alexandra to earn his living, ending up in Wonthaggi working in the Coal Mine as a miner. He started at the mine on 17 October 1913 as a brusher. A brusher was a man employed to cut or blast the roof or floor in the mine and so give more height, and also a person who gets the mineral down by blasting in the working face after it has been "holed". A thankless task. He was assigned Coal Mine token no 588.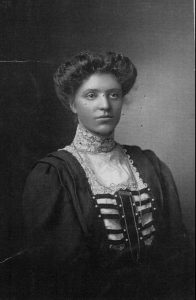 Somehow Ernest now aged 28, met and married 24 year old Collingwood lass, Eliza Asenath Hutton, a boot machinist. They were married on Saturday, 25 January 1913 at the home of her mother in Collingwood at 29 Bendigo Street.
Unusually, a special license was  obtained by the Archbishop of Melbourne, meaning no banns were called before the marriage at their respective churches. This was probably because the bride was about four months pregnant, and they may have wanted to expedite the marriage.
Both parties gave their address as 29 Bendigo Street, Collingwood, and Ernest stated that he was a labourer, and Eliza was a machinist. Witnesses to the marriage were Alfred C W Hutton (the bride's brother) and Margaret Wilson Ferguson.
Eliza was the daughter of Alfred Hutton, who had died 10 years earlier (1862-1903), a bootmaker, and Asenath Clara Jennings (1863-1927).
She was born on 20 February 1888 in Collingwood, the eldest of six children. She worked as a boot machinist in her brother Alfred's bootmaking business in Collingwood.
After the marriage the couple returned to Wonthaggi, and both appear on the electoral roll there living in North Wonthaggi in October 1913.
Ernest and Eliza had four children –
1913 Harold Ernest (Harry), b North Fitzroy, d 1978 Heidleberg, married Linda Humphries in 1941, and Mavis 'May' Airs in 1952
1914 William Gordon b North Fitzroy, d 1991 Mornington, married Olive Gray
1920 Clara Eliza b and d Collingwood
1928 Marie Florence b Carlton, d 2012 Melbourne, married Lorenzo Lia
In 1914 the couple appear on the electoral roll living at 28 York Street in Fitzroy North where Ernest is working as a labourer.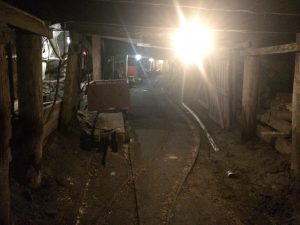 In 1915 Ernest is listed as working at the Wonthaggi Coal Mine as an employee and as being married and having two children, and is still working as a brusher.
Ernest's oldest son Harry would also work in the Wonthaggi Coal Mines in 1942-43. His token number was 812.
In 1921 Ernest must have decided to try a new way of life and is living down in Cardinia on a dairy farm. Finding he couldn't make a living here, he moved back to Wonthaggi where he sold fruit by delivering it around the town on a cart.
He eventually saved enough to buy or rent a small fruit shop in the town in the 1930s.
Unfortunately the fruit shop burnt down, and he was fortunate to find a job working as a road patrolman with the Wonthaggi Council until his retirement.
Ernest died at his residence at 75 McKenzie Street, Wonthaggi on 2 January 1955 and is buried in the Wonthaggi Cemetery with no headstone.
His wife Eliza lived for another ten years and passed away on 2 September 1965, aged 77, at the Numurkah War Memorial Hospital, while living at the home of her daughter Marie in Katunga South near Numurkah. She had been living there for the last three years before her death.
On her obituary she was described as a loyal and active member of the Methodist church in both Wonthaggi and Numurkah.
It also stated that she had gone to Wonthaggi when it was just a tent town and the State Coal Mine was established there, and she lived through its hey day when the population was 10,000.
She is buried in the Numurkah Cemetery.