Edward Skilton was born in 1729 in Abinger, Surrey, England to parents Edward Skilton (1695-1760) and Mary Walder (1699-1765).
Edward was baptised on 24 February 1729 at St James, Abinger, one of four children born to the couple.
Abinger is a large, well-wooded and mostly rural parish located 7 miles from Fetcham. There was an iron forge and the iron mill was the second oldest in Surrey in records of 1557 and was the last Surrey forge to be rated as 'iron works' down to 1797.
The associated pond was fairly large and although now reduced in area, has for many years been part of the local watercress beds.
The church was badly damaged by a flying bomb in 1944. The village has never been of any size and is perhaps best known for the Clock House of 1891.
The clock placed in the turret was erected at the expense of the local inhabitants with a major proportion of the cost borne by Sir Thomas Farrer, the local Baron.
In 1801 the population of Abinger was 632.
At the age of 28 Edward Skilton married Mary Dennis on 5 May 1757 at St James, Abinger. The couple married by license, and both signed their names in the register. The witnesses were Samuel and Elizabeth Francis.
The marriage license states that Edward was a farmer of Abinger, and Samuel Francis also signed the marriage bond.
I have been unable to say for certain when and where Mary was baptised but there is a good candidate 6 miles away in 1736 at Guildford, Surrey.
Edward and Mary had a large family of twelve children –
Mary b 1757 Abinger, d 1819 Ripley, marr Robert Hyde 1780.
Edward b 1760 Abinger, d 1842 Abinger, marr Mary Nichols 1782
James b 1762 Abinger, d 1829 Abinger
Richard b 1763 Abinger, d 1825 Fetcham, marr Ann Hide 1784
John b 1765 Abinger, marr Elizabeth Steer 1809
William b 1767 & d 1770 Abinger
Elizabeth b 1769 & d 1771 Abinger
Susannah b 1770 d 1770 Abinger
Ann b 1770 Abinger, married John Lewer of Shere 1792
Elizabeth b 1772 Abinger
Sarah b 1775 & d 1853 Abinger married William Cope 1797
William b 1778 & d 1858 Abinger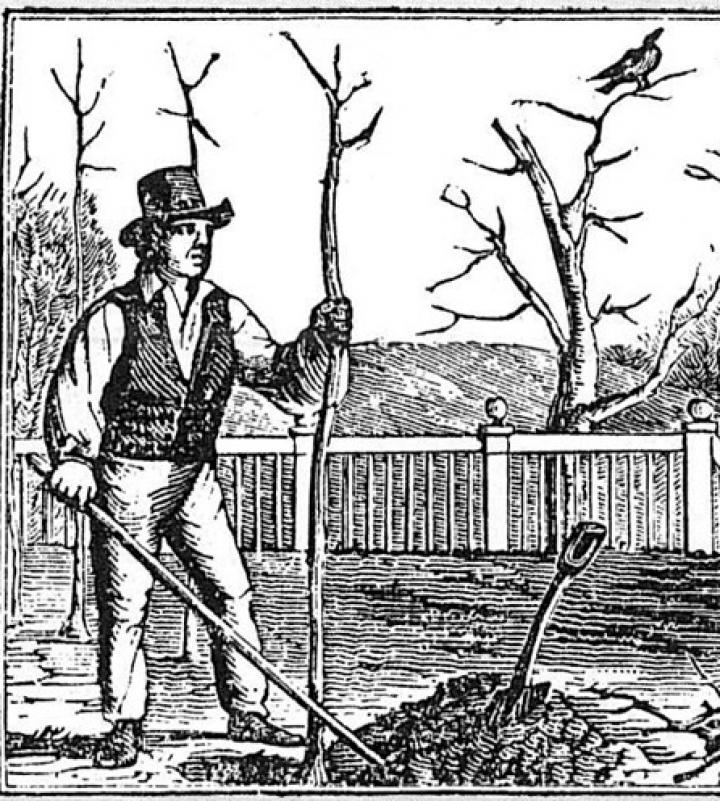 Several of Edward's children, including his daughters Mary, Ann and Sarah, and his sons Edward and John were married by license, not banns.  Edward signed the Marriage allegation on their behalf.
The allegation (or affidavit) was a formal statement by the applicant about the ages, marital status and places of residence of the parties, usually including some statement of the groom's occupation, to which was added an oath that there was no formal impediment "of kindred or alliance" to the marriage.
The bond, sworn "by two sufficient witnesses", one of whom was usually the groom, his father or a friend, pledged to forfeit a large sum of money (ranging from £40 to £200), if there was any consanguinity (a relationship within the prohibited degrees) between the parties or any pre-contract to another person.
But why did they marry by license, and not by banns (which was free)?
Did they want to marry in a hurry or in private? The church allowed them to avoid the delay and publicity of calling banns on three successive Sundays by providing, for a fee, a marriage license. Some possible reasons –
the bride was already pregnant
the groom was on leave from the military
the parties greatly differed in age, so wanted to avoid public scrutiny
the parties differed in social standing, e.g. a master marrying a servant
they differed in religion – ie catholic, protestant, non-conformist
the parties were of full age, but faced opposition to their marriage
It is not known why Edward's children nearly all married by license instead of by banns.
Edward gets a mention a few times in some of his neighbours wills –
1763 – witness to the will of John Hide of Dorking, miller
1770- beneficiary of the will of Elizabeth Palmer a widow of Capel. "to my friends Richard Weller of Abinger, yeoman and Edward Skilton of Abinger, yeoman £5 each"
1782 – beneficiary of the will of Thomas Tanner, yeoman – "to brother John and friend Edward Skilton of Abinger, farmer £300"
Edward wrote a will himself on 26 April 1796 in which he advised he was a husbandman of Abinger, and left bequests as follows –
to my friends Richard Callingham of Shere, yeoman and Peter Weller of Abinger, husbandman all stock, husbandry implements, money etc. in trust
to let my wife Mary Skilton to carry on business for life but if she leaves business it to be sold and interest to my wife;
to my wife all my goods in her widowhood and then
to my sons Edward Skilton and William Skilton £20 each and
the rest to my children Mary Hyde wife of William Hyde, Edward Skilton, James Skilton, Richard Skilton, John Skilton, Ann Lewer wife of John Lewer, Elizabeth Skilton, Sarah Skilton and William Skilton;
son John Skilton's share to be interest only for life and then among his issue at 21 with
remainder to my grandson John Skilton now living with me at 21;
He made his wife the executor and the witnesses were William Webb and John Nettlefold. I love reading a will that includes lots of information like that!
Edward died only a few weeks after writing his will in June 1796 at Abinger, aged 67 years, and was buried there on 4 June 1796.
His wife Mary died 13 years later at the age of 73 at Abinger and was buried at St James, Abinger on 29 April 1809.