Simon Cooper was born in 1679 in Watlington, Oxfordshire, England to parents Simon Cooper senior (1649-1714) and Margaret Heydon (1653-1695).
Simon was baptised on 17 August 1679 at St Leonards parish church in Watlington.
He was one of seven children born to the couple.
Watlington is a market town and civil parish about 7 miles (11 km) south of Thame in Oxfordshire, near the county's eastern edge and less than 2 miles (3 km) from its border with Buckinghamshire.
It claims to be reputedly the smallest town in England. With its fine selection of small shops, the dominating 17th century town hall and many historic buildings dating back to that period.
Simon moved to the larger town of Aston Rowant, probably to find work as a farm labourer and at the age of 26 married Mary Brooks on 18 November 1705 at Thame in Oxfordshire.
He was described as Simon of Aston Rowant, and Mary was stated to be of Chalford.
Mary was born in Thame in 1673 and was baptised there on 25 November 1683, with just her father's name of John Brooks listed in the parish register.
Simon and Mary had seven children –
Mary b 1706 Aston Rowant d 1734 Chinnor, marr Simon Howlett. 4 children.
Aston b 1707 Aston Rowant
Margaret b 1709 Aston Rowant
Jane b 1714 d 1807 d 1807 Sydenham, marr John Stephens & Charles White, 4 children with each husband.
Hannah b 1716 Aston Rowant
Elizabeth b 1718 Aston Rowant d 1781 Emmington, marr Richard Hal
Ann b 1721 & d 1721 Aston Rowant
Simon and Mary later moved to Chalford, where Simon was a yeoman farmer and from the bequests in his will he owned property in Watlington too, probably from his father.
On 1 April 1751 Simon, sound in mind but weak of body, wrote his will naming his wife Mary as executor and the grandchildren of his daughter Jane as beneficiaries. None of his 7 children inherited.
The will was probated on 14 October 1751. He bequeathed –
I give the following to my dear and loving wife Mary Cooper for life:

My messuage in Watlington, with all its houses, outhouses, edifices, buildings, barns, stables, yards, orchards, gardens, backsides etc (now in the occupation of Francis Richardson).
Its five lands of arable land in the common fields of Watlington called East Field and How Field, (now in the possession of Thomas King).
All my household goods and furniture, stock, cattle, chattels and personal estate.

After my wife's decease:

I give the furniture of the best room to my granddaughter Jane Stevens.
I give all my above [property] in Watlington to my grandson John Stevens and his heirs forever at age 21, he paying £20 to his sister Mary Stevens at age 21.
If she dies before 21 I give the £20 to my granddaughter Jane Stevens.
If my grandson John Stevens dies before 21 I give [my above property] equally between my two granddaughters Jane and Mary Stevens.

I appoint my loving friends Fennell Harris and Michael House to be Trustees for my wife during her life, and afterwards for my grandchildren until my grandson John Stevens reaches age 21.
They are to sell off my stock, investing the proceeds for my wife's benefit, and see that my house etc in Watlington is kept in good repair.
Any money left over at my wife's death I give to my granddaughter Jane Stevens, to be paid (plus interest) by my trustees at age 21.
I appoint my wife Mary as sole Executrix, my debts and funeral expenses being paid first.
Witnesses Thomas X Healy; Richard Healy; Joshua Tyler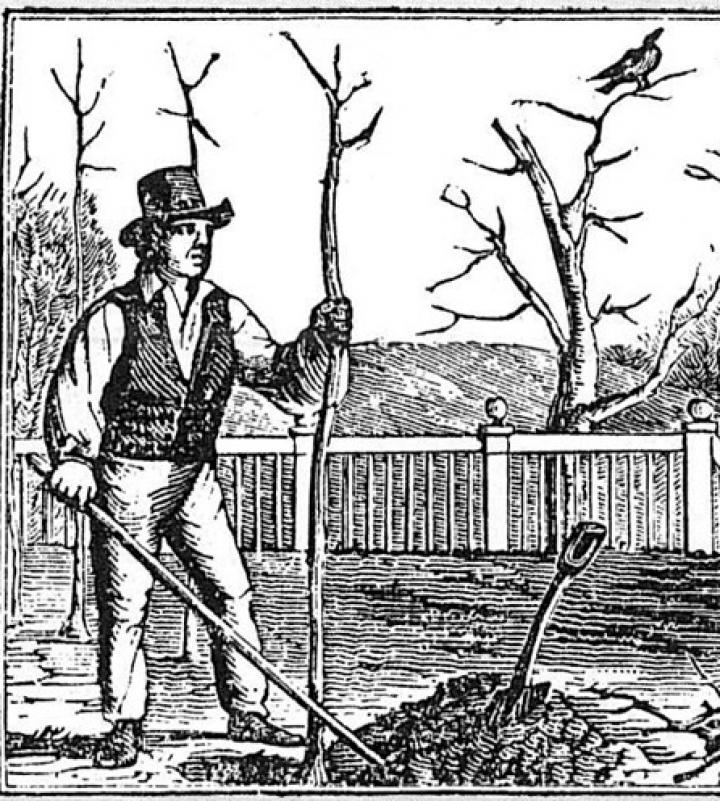 The full translation of the will of Simon Cooper junior is available here from the Oxfordshire Family History Society.
Simon Cooper died in 1751, and his wife Mary sometime after him given that she is mentioned in the will, but I have been unable to find either of their burials.