John Toovye / Toovey was born around 1571 in Chinnor, Oxfordshire, England, possibly the son of Phillip Tovy.
John was married at St Andrews,  Chinnor in 1590 to Elizabeth Mead.
Elizabeth was born in the Chinnor area around 1574 to father John Mead (1541-1611).
Elizabeth's other siblings, children of Johannis (John) Meade, were baptised at Chinnor – John b 1567, Christopher b 1571, Elizabeth b 1574, Robert b 1576, Agnes b 1578, Richard, b 1580, Katherine, b 1583 and William b 1585.
John Mead was mentioned in a document held at the Oxfordshire Record Office –
26 Feb 1600 – Feoffment – Henry Stevens of Chinnor, yeoman and John Meade of Henton, Chinor, Two lands of arable (1 acre) in Henton in the common fields in Chinnor. 
John Mead junior (Elizabeth's brother) was also mentioned in another document held there –
2 Mar 1616 – Counterpart Feoffment – John Toovey of Chinnor, bricklayer and William Lewes of Emmington, yeoman, and Isabell Lewes, his wife. Close of arable and wood ground in Chinnor in a ground called Swaynes. Consideration: £11.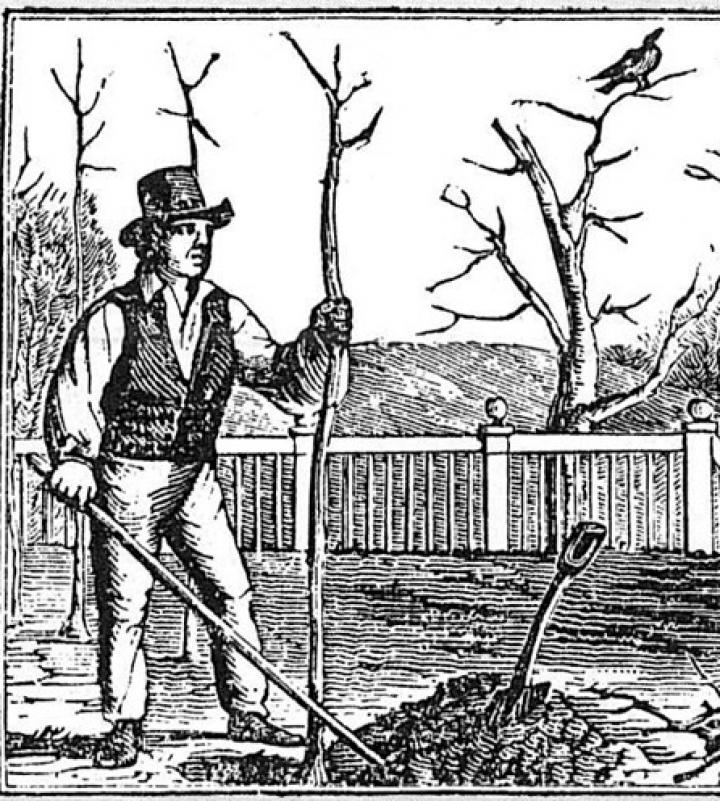 John Toovye was a yeoman farm in Chinnor.
John and Elizabeth had four children baptised at Chinnor –
Edmund / Edward b 1597 Chinnor, d 1653 Turville, Bucks, marr Joane Lane, 1 child
John b 1599 Chinnor
Frances Jane Elizabeth b 1604 & d 1660 Chinnor, marr Bennett Britnell & Richard East. 3 children with Bennett.
Elizabeth b 1608 Chinnor marr Samuel Randa in 1629 in Chinnor
John "Tovey" is named as a trustee and overseer in the Will of Bennett Britnell of Chinnor dated 10 May 1634, husband of his daughter Frances Toovye which stated –
"After my decease the £85 shall be paid by my Executrix into the custody of Francis Shrimpton and John Tovey of Chinnor, yeoman, there to remain for the use of Richard Wood, Sara his wife and their children, and at the last to be paid to them by Francis Shrimpton and John Tovey and their assigns according to the will of John Allen as fully as I might have done. Francis Shrimpton and John Tovey [shall give] security for the performance thereof [and] for the discharge of my Executrix.
I appoint Francis Shrimpton and John Tovey to be overseers … for whose faithful care therein I give each of them 12d."
There is a possible burial record for a John Toovey, seven miles away from Chinnor in Turville, Buckinghamshire on 3 Dec 1650 and another on 18 December 1652.
Other online trees have his burial on 21 June 1658 at Radnage, Buckinghamshire, which is only three miles from Chinnor. I haven't been able to locate a copy of the Radnage burial register to confirm this.
Online trees have Elizabeth Toovye's burial as March 1608 in Chesham, Buckinghamshire, 15 miles from Chinnor. This is incorrect as that is a burial for "Elizabeth Meade, an old maid of Chesham".