Elizabeth Toft was born in 1801 in London, England to parents James Toft (convict) and Elizabeth Mobbs.
She arrived in Australia as a free settler, aboard the "Broxenbury" in 1814 with her mother Elizabeth and three sisters Mary, Sarah and Ann. Their father James had been transported as a convict after being convicted of embezzlement. He died on the trip out to Australia.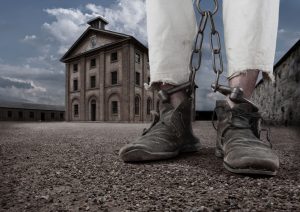 Elizabeth met and married her first husband William Mitchell, a convict, on 31st May 1824 in Campbelltown, Sydney, Australia.
William was born at Coal Island Canal, County Tyrone, Northern Island in about 1795.
William was a linen weaver, and was convicted of cow stealing (larceny) on 28 March 1818 and was tried in August 1817 at Tyrone, Northern Ireland. He was found guilty and sentenced to 7 years transportation to the colonies.
He was held at the gaol at Dublin Castle, and then transferred to the convict ship the "Martha" which left from Cork, Ireland arriving in Sydney on 24 December 1818.
He was described on the convict indent as a labourer aged 19 yrs, height 5ft 5 inchs, with a fair complexion, brown hair and hazel eyes.
He gained his ticket of leave  on 21 Aug 1825 the year after marrying Elizabeth Toft.
William and Elizabeth had ten children together –
Eliza 1818-1898 married John Memory
James 1829-1914
Elizabeth 1831-1859 married James Swain
Mary 1833 married John Drennan
Rachel 1835-1864 married George Compton
Margaret 1836-1922 married Thomas Atkin
Catherine 1838-1909 married Henry Bunt
Sarah 1841-1929 married James Pike
Isabella 1843-1893 married David Hughes
Jane 1846-1902 married George Herringe, John Wakefield, Charles Wiggins
In 1822 in the Colonial Secretaries papers he was appointed overseer of the party to clear land for Thomas Laycock in the Bringelly District of New South Wales. The following year he was appointed overseer of Cowpastures Road Party. William Davis and Adam Orr, convicts were delivered into his custody.
In 1824 William was granted a Certificate of Freedom at the age of 31. His record states he was born in Tyrone, Northern Ireland, and arrived on the vessel "Martha".
He then applied the same year for Permission to Marry in Campbelltown, Sydney.
The 1828 NSW census gives the following information –
Mitchell, William, 35, free by servitude, ship "Martha", 1818, 7 years, Protestant, settler, Minto, 30 acres, 30 acres cleared, 15 acres, cultivated, 12 horned cattle
Mitchell, Elizabeth, 25, came free, Broxbornbury, 1814
Mitchell, Jane, 2 born in the colony
He died in Braidwood, NSW after breaking his leg when a bullock dray ran him over. An inquest into his death was held on 6 May 1847.
William was buried on the 7th of September 1847 at St Luke's Church of England, Liverpool, New South Wales, Australia.
Elizabeth was living in Argyle, Goulburn in the 1841 NSW Census, and on 13 August 1848 she married bachelor Joseph Goodall at St Saviours in Goulburn, NSW. Joseph was illiterate and made his mark with a cross, and Elizabeth signed her name. Elizabeth stated she was a widow of Narellan. Joseph was of Goulburn.
Joseph was another convict. He was born in Yorkshire, England in 1812, to and was convicted in Chester on 29 March 1834. He appears on the Criminal Registers for Cheshire in Lent 1834 aged 20 with his older brother David aged 26.
Joseph Goodall was 22 years old and was convicted with his brother David, and Thomas Barker (all on the "Bengal Merchant") for assaulting T Booth at Hyde and stealing from him £2.10.0.
They are all sentenced to death, which had been commuted to transportation for life.
Joseph and David were transported to Australia leaving England on 27 September 1834, aboard the "Bengal Merchant" to New South Wales arriving on 30 January 1835. 270 convicts were aboard the vessel.
Joseph at the time of his conviction was 22, could not read or write, was protestant, born in Yorkshire, was a plasterer by trade, and was convicted of Highway Robbery at the Chester Assizes on 29 march 1834. He was sentenced to life transportation. He was described as 5ft 6inches, dark complexion, brown hair, brown eyes and two blue scars on the inner corner of left eye, scar right side of upper lip and a scar on the back of left thumb. His convict indent also mentions his brother was also convicted (reference 35-479).
In 1837 the two brothers Joseph and David appear together in the NSW muster records for Sydney.
Joseph earned a conditional pardon on 10 August 1850 from the Governor. It stated he was a plasterer of Yorkshire, and had been committed for highway robbery at Chester.
In 1848 Joseph appeared in the Newcastle Gaol Description Books, aged 32.
Joseph died suddenly of a heart attack while sitting in his cart selling fish in Goulburn on 11 June 1860.
At his inquest in June 1860 into his death it stated –
On Monday, a man named Joseph Goodall, well known in Goulburn, died very suddenly. Deceased lived at Bargo, where he had a small farm, and was in the habit of coming up to Goulburn with fish, by selling which, he principally obtained a livelihood. He was about fifty years of age. An inquest was held the same afternoon.
It appears that Mr. Glogoski, of Sloane street, had purchased some fish from deceased, between ten and eleven o'clook in the morning. He was then perfectly sober, and appeared to be in good health. Shortly after Mr. Glogoski, as he was going up the town, observed deceased's cart standing opposite the hospital.
On going up to it, Mr. Glogoski heard deceased groaning very heavily, and on looking into the cart, observed that he was leaning on top of the cask that contained the fish, with his head bent forwards into it.
On being spoken to he gave no answer. Mr. Glogoski then drove the cart up to Mr. Cohen's hotel, when deceased was removed from the cart and placed in bed. Mr. Glogoski at once went for medical aid, but before it arrived deceased expired. Dr. Hanford was of opinion that death had reunited from disease of the heart, probably spasm. Verdict, death from natural causes.
Joseph was buried at Goulburn in June 1860.
Elizabeth Goodall nee Toft, at the age of 60, with two convict husbands dead and buried, decided to marry again.
This time Elizabeth married Richard Hyde on 10 June 1861 at St Saviours in Goulburn, NSW.
Unlike her previous two husband's Richard was not a convict, but a free settler. Richard was born in 1809 Horsley, Gloucestershire. His father was Joseph Hyde, a horse dealer and his mother was Elizabeth Evans, according to his marriage and death certificates.
Richard had been married three times previously! Firstly to Sarah Clifford in Minchinhampton, Gloucestershire, England. They had three children together –
Thomas b 1829-1875 married Emma Faussett in Gawler, SA 1852
Robert 1832-1907 married Elizabeth Mildren in Adelaide 1852
Edwin 1834-1907 married Sally Farrell in Tasmania 1852
Nehemiah 1835-1838 died at sea
Amelia 1837-1838 died at sea
Richard's wife Sarah died 27 February 1838. She was buried on2 March.
Richard and Sarah and his children arrived in New South Wales on 18 January 1838 aboard the passenger ship "Layton"citing his occupation as a farm servant in agriculture, the son of Joseph Hyde, aged 30, protestant. He could read and write.
Sadly they lost two children on the voyage out here – Nehemiah and Amelia. More tragedy was to follow when Richard's wife Sarah died only a month later at Bathurst on 27 February 1838. She was buried on 2 March.
In 1841 Richard was living in Parramatta Rd, Petersham, Sydney, and in 1844 he married Margaret Williamson in Hunters Hill, Sydney.
Richard and Margaret had two children:
Amelia 1843-1917 married George Hannaford and immigrated to USA
Elizabeth 1845-1880 married George Smart and moved to Victoria, Australia
Margaret died in Victoria sometime before 1855, because thats when Richard took the plunge again and married Elizabeth Nisbet on 25 January 1855 at Christ Church in Geelong, Victoria.
Elizabeth was born on 19 may 1824 in St George, Hanover Square, London
Richard and Elizabeth had two children –
Esther 1856-1942
Ruth 1858-1859
The couple appeared to have marital issues, as on Friday 16th April 1858 they appeared in the Police Court in Ballarat. Elizabeth charged her husband Richard with having threatened her life. Richard had been before the courts before charged previously with obscene language. Richard stated his wife had been unfaithful and had behaved very badly. Richard was held over for a while to cool down, and told he returned to court the judge would send him to Gaol.
Richard was stated as being a member of the Ballarat Israelite Church. Elizabeth died two years later on 17 February 1860 in Ballarat.
It seems Richard then left Victoria and headed back up the Hume Highway to the town of Goulburn, where he met and married Elizabeth Toft in 1861.
In 1876 Richard was granted a publicans license in Best Springs, Wagga.
Elizabeth Hyde (Toft) died on 13 August 1879 in Burrawang, NSW 14kms from Moss Vale. She was buried in an unmarked grave in the Sutton Forest Cemetery on 15 August 1879.
But Richard wasn't finished with marriage yet!  Only a week after Elizabeth died in September, he married again at the age of 67.
This time to Scottish born lass, Jessie Cooke nee Beggs (1823-1879) at the Wesleyan Parsonage in Wagga.
Jessie was a widow, born in 1823 in Towin, Aberdeenshire, Scotland. She had previously married Richard Cooke and had one child with him – Richard (1866-1924).
Unfortunately the marriage between Richard and Jessie wasn't to last long as Jessie died on 4 February 1880 at home at Best Springs near Wagga. An inquest was held into her death on 6 February.
Richard gave evidence stating that he was a farmer, that keeps a store on the Albury Rd, seven miles from Wagga.
His wife Jessie, a native of Scotland, and a Prebyterian, had a bad leg for some time, but was in good health when he saw her at breakafast on Friday.
When she went to bring in some milking cows, he heard her moaning in pain, and found her lying on the ground covered in blood.
He lifted her up and helped her walk to the house. She complained her leg had burst. He ran to see Mrs Crowe and get help, but by the time he returned in 10 mintues she was dead. The coroner, local doctor, examined her and proclaimed she died of blood loss from the diseased veins in her left leg.
Richard died the following year on 26th October 1881 at Best Springs, Wagga.
Like Elizabeth's last husband, Richard also died with an inquest having to be performed to determine the cause of death. It appeared he had died in his sleep, in his chair in front of the fire at his Inn in Albury Road, Best Springs, Wagga Wagga, NSW in June 1881. The coroner concluded that Richard had died, choking on food, and suffocating. Richard was living with his granddaughter Jane, at the time of his death.
The newspaper account of the inquest confirming some other information. His daughter Esther stated that  he was about 75 years of age, a native of Gloucestershire, and was known as a Christian Israelite in religion.
So Richard had married five times! He is buried at Wagga Wagga, NSW.