Samuel Pierce was born in 1696 in Exeter, Devon, England to parents Eyles / Eiles Pierce and Mary Parsons.
Samuel was baptised at the church of the Holy Trinity, Exeter on 3 January 1696.
Samuel was a merchant and Sheriff of the city of Exeter in 1757 and Mayor in 1760.
The Sheriff was appointed to a county for the purpose of "preventing a breach of the peace, suppress unlawful assembly, affray and riot which occurs in their presence." Many of the Sheriffs were also Mayor.
At the age of 16 in 1713 Samuel was apprentices to Abraham Guswill, fuller of Exeter, Devon – his future father in law. Abraham paid Stamp Duty on his apprentice on Samuel was described as the son of Eyles Pierce of Exeter in Devon, merchant.
The manufacturer of woollen cloth who may be a master fuller, belonged to the Company of Weavers, Fullers and Shearman which regulated the trade in the city. Every weaver, fuller or shearman was compelled to serve seven years apprenticeship to his trade before he was made a freeman of the Hall upon payment of a fee. No-one but a freeman could carry on trade in the city. Many apprenticeship indentures included a clause that the freedom of the City should be taken out when the apprenticeship was completed.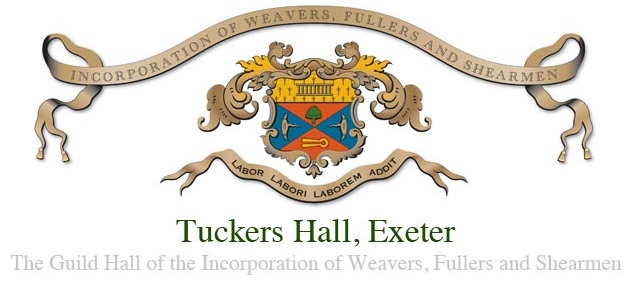 By 1700, 4 out of 5 people in Exeter earned their living by the woollen industry, the children and women as spinners, the men as sorters, combers, weavers fullers, pressers, shearman, dyers labourers and packers. In 1764 most workers worked in their masters houses.
Fulling was where the fabric was beaten in a damp state by heavy wooden hammers either by hand or in a fulling-mill. In Exeter the mills were powered by the river and weirs, with fulling mills congregated along the banks.
After beating, the fabric was carrying by the fullers to the rack fields for drying and stretching. In 1787 they received 9 shillings a week. (Industry, Trade and People in Exeter 1688-1800 by W G Hoskins).
On 16 October 1720, Samuel married his master's daughter Elizabeth Guswell at the church of the Holy Trinity in Exeter.
Elizabeth Guswell was born in 1699 in Exeter to parents Abraham Guswell / Goswill, a fuller merchant (1667-1719) and Rebecca Bawden (d 1701). She was baptised at Holy Trinity, Exeter on 14 November 1699.
Samuel and Elizabeth had eleven children, baptised and buried at Holy Trinity, Exeter-
Adam b 1721 & d 1722 Exeter
Adam b 1721 & d 1794 Exeter, married Elizabeth Kendall, 8 children
Samuel b 1723 & d 1724 Exeter
Samuel b 1725 & d 1766 Exeter
John Eyles b 1727 d 1786 Exeter
Abraham Guswell b 1729 & d 1729 Exeter
Mary b 1730 Exeter, married Clement Stooke.
Edward b 1732 & d 1743 Exeter
Eliza b & d 1734 Exeter
Elizabeth b & d 1736 Exeter
Elizabeth b 1739 & d 1746 Exeter
Unfortunately after giving birth to eleven children Elizabeth died in 1746 and was buried at Holy Trinity Exeter on 27 February 1746. It seems only three children survived childhood.
A few years after the death of Elizabeth's father Abraham Goswell, a legal dispute arose in 1723 which the Pierce and Guswell families were involved. It seems there was a dispute over Abraham's will between the descendants of his two wives –
Abraham Guswell had married Rebecca Bowden on 25 October 1691 at St Davids, Exeter and had produced just two daughters – Mary (now Scott) in 1696 and Elizabeth (now Pierce) in 1699. After the death of his first wife in 1701, Abraham married again to Dorothy. Dorothy and Abraham had four children – Penelope 1712-19, Abraham 1714-1714, Abraham b 1716-1720 and Ann 1718-1750. Only Ann survived childhood. Ann went on to marry Etheldred Davy and have 10 children with him. Mary married Peter Scott.
In Abrahams 1719 PCC will (available on Ancestry) he leaves 100 pounds to his daughter Ann Scott, and to her children Peter and Robert, 50 pounds each. To the daughters from his first marriage he gives Elizabeth Goswill 450 pounds. To his brother John shillings per week for life, and his estate in St George, Exeter. To his brother Isaac and sister Mary Talbott, 10 pounds each, the remainder to his wife Dorothy Goswill but if she should marry to his daughter Penelope and Ann and son Abraham 450 pounds each, and to Abraham all his estates and houses, and if these children should die before 21 then the money and houses revert to my daughters Mary Scott and Elizabeth Goswell in equal shares.
A complicated Codicil addendum states that his daughter Elizabeth Goswills fortune of 450 pounds is not be paid until she is 21 years, and if his wife Dorothy remarries, then the fortune is to go to his surviving children of his first marriage only.
I haven't been able to gain access to the document held in the National Archives to see the outcome of the dispute.
By 1723, the apprentice fuller, Samuel Pierce, had become the master and had taken on an apprentice of his own – Henry Parmiter (junior). He paid the duty for his apprentice on 3 July 1723.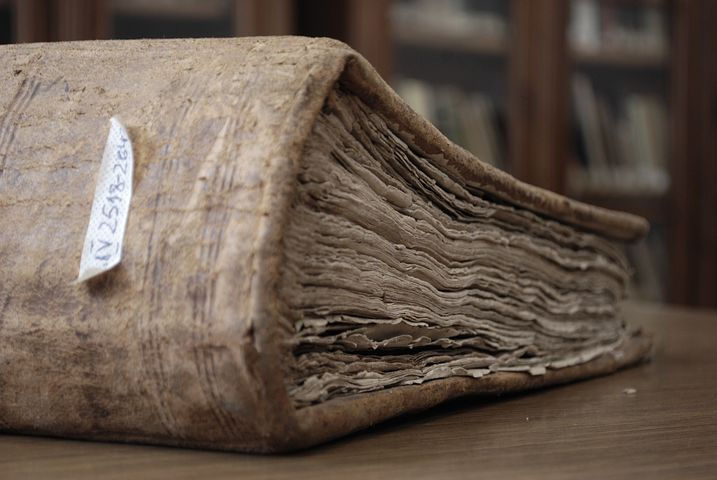 From 1715 the citizens of Exeter were asked to take an oath of allegiance to the Crown. They each went before the Justices of the Peace to swear their loyalty to King George 1.  The men of England had pledged to 'Unite, Associate and stand by each other, in revenging [the death of the King] upon his Enemies and their Adherents'.
'Thus the oath taker was to declare that 'our Sovereign Lord King GEORGE is lawful and rightful King of this Realm' and that he/she would 'defend him to the utmost of my Power, against all traitorous Conspiracies and Attempts whatsoever ,which shall be made against his Person, Crown and Dignity'.
Exeter city oath rolls, Michaelmas 1723 – Ref Exeter 2
Oaths sworn at Guildhall, Exeter, during Michaelmas 1723 adjourned Quarter Sessions before Philipp Bussell esq, mayor, John Burell, Joshua Hickman, John Gandy, John Newcombe, Thomas Salter, Nathaniel [query] and Thomas Coplestone esq aldermen.
Pierce, Benjamin, Apothecary
Pierce, Samuel, fuller
Pierce, Elizabeth, wife of Samuel Pierce, fuller
Pierce, Mary, widow
Devon and Exeter Oath Rolls, 1723
QS17/2/3/8a – Oaths sworn at The Castle, Exeter, 8 October 1723 before John Ivie esq, Coplestone Warwick Bampfylde and Hugh Acland barts
Peirce (Pierce), Adam, esq of Shobrooke [Signed]
Peirce (Pierce), Elizabeth, widow of Shobrooke [Signed]
In 1731 Samuel appears in a deed document, –
Agreement to produce deeds, Exeter, Holy Trinity, 1731 between William Kennaway of Exeter, wool stapler and Samuel Pierce of Exeter, merchant. Premises: messuage, tenement, yard and garden in Holy Trinity parish. (Devon Archives).
Later his son Adam would continue the lease with the son of William Kennaway.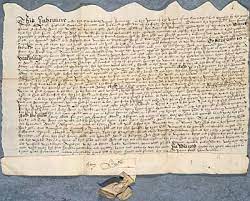 In 1746 we find Samuel appearing in another land document –
Copy Conveyance by Lease & Release, Exeter, Holy Trinity between Bartholomew Jefferey of Exeter, gent and Samuel Pierce of Exeter, merchant. Premises: tenement, messuage, yard and garden in Holy Trinity parish. Consideration: £120. (Devon Archives).
In 1755 Samuel is a petitioner (along with the churchwardens and many others) in a dispute regarding the removal of some pews from his parish church of Holy Trinity, Exeter.
Documents dated 11th July 1754 regarding the witnesses to be interrogated in the dispute, detailing the questions to be asked of these witnesses. 14th January 1755, document detailing the questioning of Thomas Heath, Samuel Pierce and Thomas Cannington regarding the dispute. 
In 1747 at the age of 51 years, Samuel Pierce decided to marry again. This time it was to Mary Foster on 3 January 1747 at St George, Exeter. Samuel and Mary had –
Elizabeth Anna b & d 1749 Exeter
Nathaniel b 1751 d ?  , married Catherine Mourgue d 1824, 3 children
Samuel b 1753
Edward b 1754 & d 1755 Exeter
Mary b 1756
Anne b 1758
Samuel Pierce died in May 1765 and was buried at Holy Trinity Exeter, on 4 May 1765. Note on the burial entry he was give the courtesy title of a gentleman 'Mr' –
Samuel's wife Mary lived for many more years and died at the age of 63 in 1789. She was buried at Holy Trinity in the church with her husband on 29 May 1789.
Samuel's will in 1765 confirms his marriages and children as he left bequests to –
my dear wife Mary Pierce – 50 pounds, silver tea canisters, tortoiseshell cabinet
my son John Eyles Pierce – land leases
daughter Mary Stocks – marriage settlement 1000 pounds
daughter Mary Stocks – received money from her aunt Ann Davy's will
son Samuel – 1000 pounds previously on his marriage
son Adam – 200 pounds
servant Mary Holt – 20 pounds
wife Mary and son Adam
son Nathaniel Pierce – 500 pounds
sister Mary Pierce
brother John Pierce and wife
sister in law Anna Foster (will dated 1754 Exeter)
sister in law Mrs Elizabeth Clark