Eden White 3, was born at Kingston Blount, near Aston Rowant, Oxfordshire in 1800 to parents Eden White (1775-1848) and Mary Rixon (1776-1833).
Eden was baptised on 12 January 1800 at the parish church of St Peter and St Paul, Aston Rowant. He was one of eleven children born to the couple.
Eden was a farmer, like his father, and at the age of 21 he married Maria Britnell on 11 June 1821 at her parish church of St Lawrence, West Wycombe, Buckinghamshire, England.
Maria Britnell was born on 9 November 1800 in Aston Rowant, Oxfordshire to parents John Britnell (1760-1848) and Sarah Whitford (1765-1848).
She was baptised at Aston Rowant on 14 December 1800, and was one of 13 children born to the couple. Her father John was an agricultural labourer all his life, living to the age of 82.
Aston Rowant is a pretty little village, and lies 5 miles to the south of Thame, its post town, near the border of Buckinghamshire, on the north side of the Chiltern hills, and comprises the townships of Chalford and Kingston Blount.  The church is in the early English style, and contains several old monuments and two brasses, the earliest of the year 1441. It is dedicated to St Peter and St Paul.  The principal residence is Aston Park, the seat of Sir F. Desanges.
Eden junior and Maria had a large family of nine  children, all born at their family farm at Kingston Blount, and all baptised at the church of St Peter and St Paul, Aston Rowant –
Mark b 1821 d 1862 Kingston Blount, marr Eliza Kerwood & Lucy Filbee – 11 children
Thomas b 1822, not on 1841 census with family, so possibly died.
Harriett b 1824 d 1824 Kingston Blount
Richard b 1828, d 1888 Boho, Vic, Australia. Marr Emma Smith, 7 children
Eden b 1830, d 1901 Boho, Vic, Australia. Marr Mary Ann Camm & Lois German. 16 children.
Edwin b 1834, d 1910 Aylesbury, marr Sarah Hicks. 8 children.
Harriet b 1836, d 1895 Portsmouth, marr Thomas Mogford, 9 children.
Edmund b 1838 d 1840 Kingston Blount.
Kate b 1840, d 1901 Camberwell, London. Marr William Adams. 7 children.
In the 1841 census Eden, Maria and their family of six remaining children were living at Kingston Blount, and Eden is described as an agricultural labourer.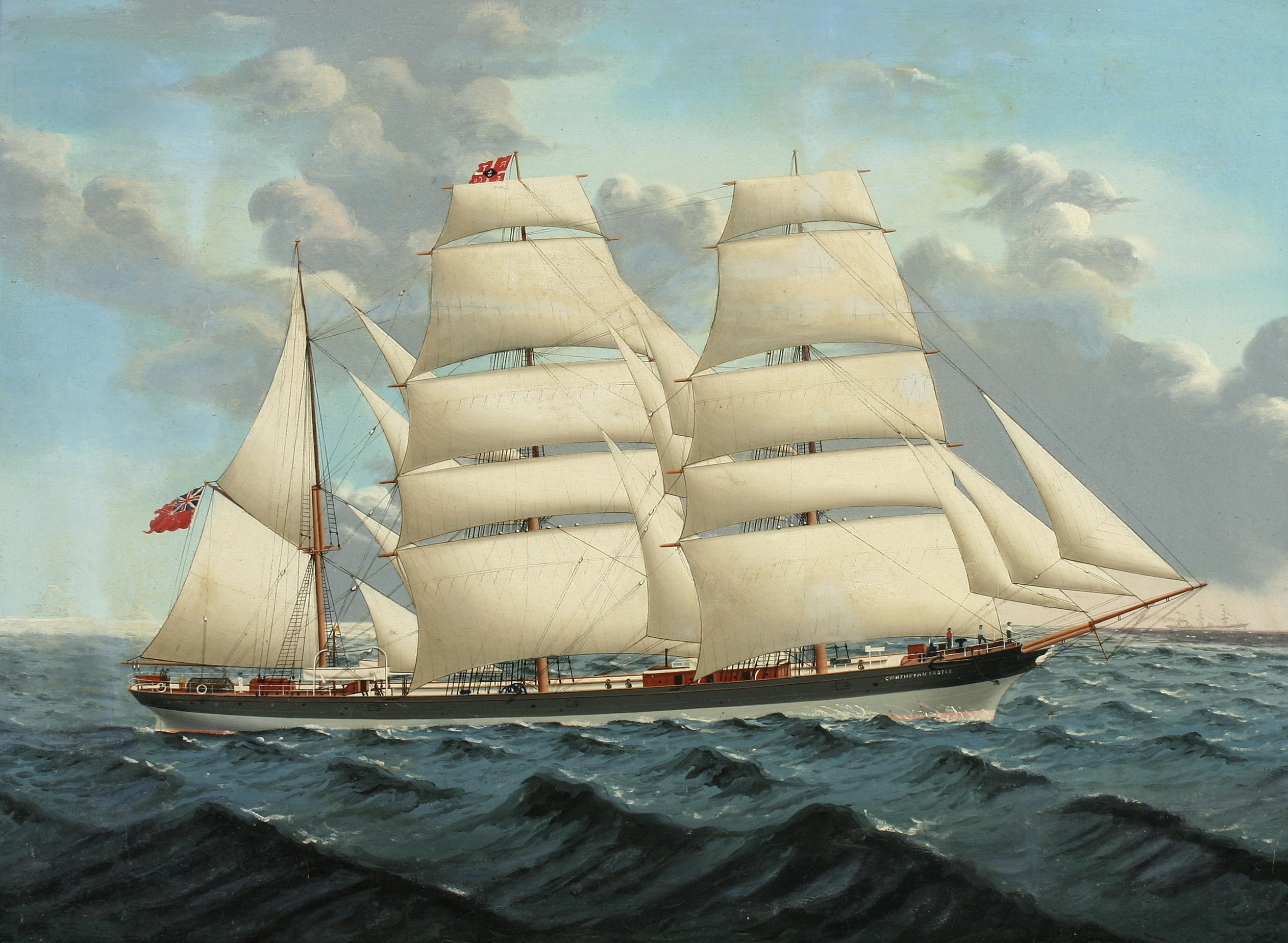 In 1848 Richard aged 20 and his 18 year old brother Eden immigrated to Australia aboard the immigrant passenger ship "Mahomed Shah".  They were both stated as shepherds, coming to work for Mr John Patterson of Gumbargana (north of Corowa). 211 immigrants arrived in Melbourne on 5 July 1848 aboard the "Mahomed Shah".
The ships passage out to Australia took 98 days. The boys eventually made their way down to Victoria and settled on neighbouring farms in the Boho region of North Eastern Victoria.
Their uncle William White had immigrated to Australia a couple of years earlier in 1844 aboard the "Wallace". He was already settled in the Boho area of Victoria when his two nephews came out to eventually settle near him.
Back in England, by 1851 Eden and Maria were still farming at Back Road, Kingston Blount, and now had just three of their youngest children left at home – Edwin aged 17, Harriet aged 15 and Kate aged 11.
There are many documents in the Oxfordshire Archives that pertain to Eden White of Kingston Blount, but it is difficult to tell from the indexes which Eden White they relate to, as there were three generations of them!  I believe these items may relate to this Eden b 1800 d 1867 –
1832 – Recognizance of Eden White of Kingston Blount, farmer Defendants: Joseph North and John Jones, felony.
1837 – Recognizance (personal debt record) of Eden White of Chinnor Labourer
1837 – Depositions: Rex v Ann Ratley, Thomas Keen the younger, Joseph Law, and 

Eden

 

White

1840 – Fines & other penalties from Watlington Division – Eden White, Daniel Bannister & Thomas Fletcher, drunk & disorderly
1842 Recognizance – prosecution of Eden White v Richard Quartermaine
1851 – Certificate of Conviction for Eden White, Aston Rowant, labourer assaulting Eliza Buckingham
1856 – Certificate of Conviction of Eden White, Kingston Blount, Aston Rowant keeping house open outside hours
In the 1861 census Eden aged 60 and Maria aged 59 were living in Kingston Blount, and Eden was still working as an agricultural labourer. His wife Maria was working as a lacemaker. Their children have all gone to make homes of their own, but they have two lodgers – Thomas Jones, an agricultural labourer, and Amos Croxford aged 19, a chair turner.
During the 1800s increasing numbers of women & children from the age of five were engaged in lacemaking to make ends meet.  This was piece-work performed in the home and controlled by Lace Merchants who sold the output in London.
There was a Lacemaking School at nearby Watlington attended by 30 or 40 girls in 1840, and even later in the Century in 1887 a Gazetteer entry by John Bartholomew describes lacemaking as the principal industry of the town, along with brewing. In the 1851 census there were 29 lacemakers in the area of Kingston Blount, and 25 in Aston Rowant.
Eden died in November 1867 at Kingston Blount at the age of 74 years and was buried at Aton Rowant on 3 November.
His wife Maria went to live her daughter Harriett and her husband Thomas Mogford in St Giles, Camberwell, London, and can be found in the 1871 census there at Number 6, Avenue Cottages, Avenue Road.
She is now aged 70, and Harriett is 28, and they have five children living with them.
Maria White died in Camberwell at the home of her daughter in Camberwell in 1874.
I have been unable to find her place of burial.