Robert Rixon was born in 1747 near Aston Rowant, Oxfordshire, England, to parents Henricus 'Harry' Rixon (1719-1795) and Mary Littlepage (1722-1782).
Robert was baptised on 22 July 1747 at St Peter and St Paul in Aston Rowant, Oxfordshire, England.
He was the last born of six children born to the couple.
At the age of 26 Robert married Elizabeth Croxford on 14 February 1774 at Aston Rowant by license. Witnesses to the marriage were Thomas Rixon and James Crawford.
Elizabeth Croxford was born in 1744 and baptised on 30 June 1774 in Aston Rowant. She was the daughter of Richard Croxford (1707-1772) and Elisabeth House (1714-1778). Elizabeth was one of four children.
Robert and Elizabeth had four children –
Thomas b 1774 Aston Rowant d 1855 Chinnor Hill, marr Elizabeth Hine. 3 children.
Mary b 1776 Aston Rowant d 1840 Thame, marr Eden White, 12 children.
Elizabeth b 1778 Aston Rowant d 1855 Radnage, unmarried.
Anne b 1787 Chinnor d 1860 Radnage, marr Edmund Bennett, 3 children.
Spinster daughter Elizabeth lived with her sister Anne and husband Edmond Bennett in Radnage, Buckinghamshire the 1841 and 1851 census. Edmond was born in Radnage.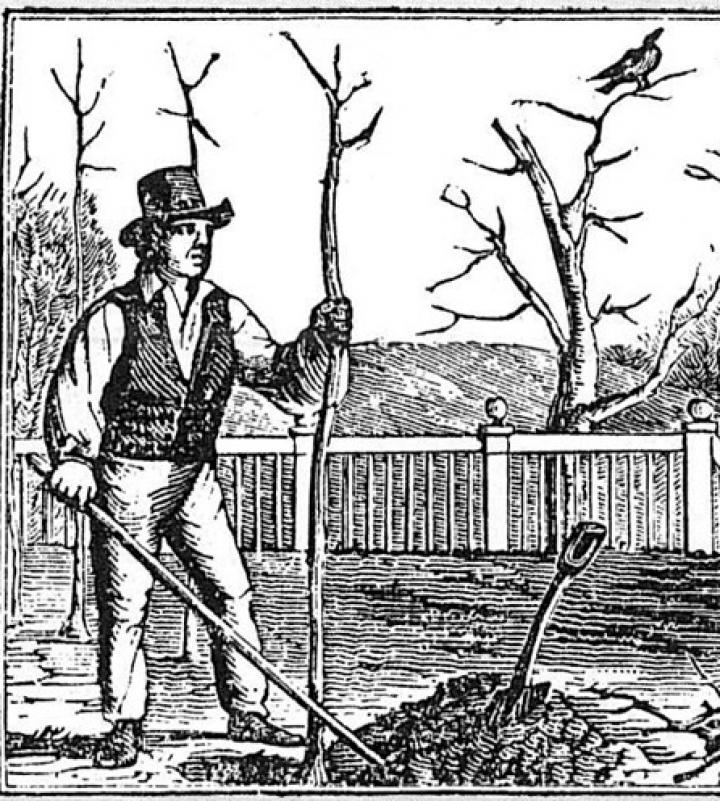 Robert was a yeoman farmer in Aston Rowant and Chalford.
In 1798 Robert was the tenant on a property of the Reverend Rotton in Aston Rowant, and subject to Land Tax Redemption. He was also listed as the owner of another nearby property on which he was living. His brother Thomas owned the property next door which Robert was leasing/occupying.
Robert also paid land tax in 1798 on another property he was leasing from the Rev Mr Rotton at Chalford.
The Land Tax was a permanent charge on the land in 1798 and supposedly fixed at 4/- in the pound (20%) with some variables. Proprietors were given the option to pay a (considerable) lump sum or purchase government stock to free themselves from future liability.
Robert made a will on 21 March 1814, leaving the following bequests –
 I give the cottage in Aston Rowant next to the house where I now dwell to my dear wife Elizabeth for life, and then to Thomas Rixon and his heirs etc forever.
I give my wife all the furniture in my bedroom, and such other furniture in my house as she may need to fit up the cottage decently.
I give my daughter Mary White £100 to be paid within six months after my death.
I give my grandchildren Harriet White £40, Edward White £10 and Mary White £5, to be paid at age 21. (These are the children of Mary Rixon and Eden White).
I give all the residue of my real and personal estates to my son Thomas Rixon and his heirs etc forever, subject to the payment of 14s per week to my wife during her life.
He appointed his son Thomas Rixon sole executor and the witnesses were Ann House, William Stevens; George P Cooke.
Robert signed his name, as did all the witnesses. The will of Robert Rixon can be found here.
He died a few weeks later on 15 April 1814 at Aston Rowant and his death notice appeared in the Oxford Journal newspaper on 16 April 1814.
Robert was buried on 17 April 1814 at Aston Rowant, Oxfordshire.
His wife Elizabeth died 15 years later in April 1829, and her death notice appeared in the Reading Mercury Newspaper on 27 April 1829. She was aged 85 years. She was also buried at St Peter and St Paul in Aston Rowant.