William Filbee / Philbye was born around 1552 near Postcombe, Lewknor, Oxfordshire.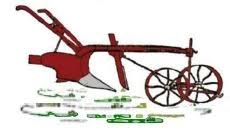 According to online trees (but not verified), William was the son of Robert Filbee (1526-1573) and Alice Smith.
William married Ann Smith around 1576. Ann's brother Anthony Smith is named in William's will. No record of his baptism or marriage can be found.
William and Ann had at least five children born in Postcombe or Lewknor –
Robert b 1578 d 1628 Lewknor, marr Anne, 6 children
William b 1580
Alice b 1582 d 1623 Emmington, marr Symon Howlett, 9 children
John b 1584 d 1628 Lewknor
Rachel b 1586 d 1623 Lewknor
William wrote a will on 13 March 1597 and stated he was sick of body, and a ploughmaker of Postcombe, Lewknor, in Oxfordshire.
In his will he names his wife Anne as executor, and the following other bequests –
My body is to be buried in the churchyard of Lewknor.
I give my son Robert Philby one milk cow.
I give my son William Philby one cow.
I give my son John Philby one cow.
I give my daughter Rachall? Philby one heifer.
I give my daughter Alice Philby one black heifer.
I give my five children the lease of my close and six lands of ground in Adwell equally divided at the discretion of my overseers.
I also give my sons Robert and William the lease of my dwelling house etc after the decease of my wife Anne Philby, in consideration of the bringing up of the rest of my children.
I give my wife Anne Philby all the goods and cattell which were given to me by the will of her brother in law Anthony Smith.
I make John Stevens and George Stevens overseers
William died in 1598 and was buried at Lewknor, Oxfordshire. His wife Anne died sometime after him.