Christopher Reeves was born in 1752 in Dorton, Buckinghamshire, England to parents Emanuel Reeves (1705-1757) and Mary Markham (1713-1781).
Christopher was baptised on 10 January 1752  at St John the Baptist's, Dorton. He was one of eleven children born to the couple.
Dorton (or Dourton) is a village and civil parish in the Aylesbury Vale district of Buckinghamshire. It is in the western part of the county, about 5 miles (8 km) north of the Oxfordshire market town of Thame.
In 1801 Dorton had a population of only 105 people. By 1901 it was 140. The name Dorton derives from the old english words dor, tun and means 'farmstead or village at the narrow pass'.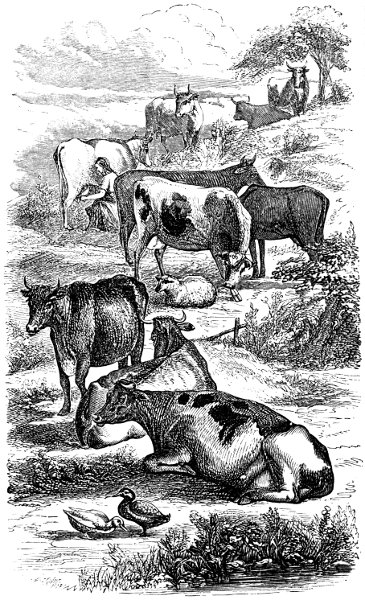 Christopher was a dairyman at his father's farm in Dorton, and on 13 October 1783, at the somewhat older age of 31 he married 18 year old Ruth Parrott at St Johns in Dorton by license. The witnesses were Thomas Parrott and William Magiot.
Ruth Parrott was born in 1764 in nearby Wotten Underwood, and baptised there on 29 October 1764. She was the daughter of Michael Parrott (1723-1779) and Ann White (1730-1781).
The medieval village at Rofford comprised no more than a dozen households c.1300, and after the Black Death gradually declined to the three or four isolated houses marked on 18th- and 19th-century maps, including Rofford Farm, Rofford Hall, and (in the detached part of Wheatfield) Lower Rofford. The site of the deserted village was bulldozed in 1959, when pottery of the 12th century onwards was found.  (British History Online – Chalford).
Christopher and Ruth had eight children, baptised at St Johns, Dorton –
Sarah b 1784
Ann b 1786 & d 1811 Dorton
Mary b 1788 Dorton, d 1849 Islington, marr Thomas Rawbone, 8 children
Ruth b 1790
John b 1792 & d 1833 Dorton, marr Elizabeth Passmore, 3 children. John's PCC will in 1833 stated he was a grazier of Dorton. Bequests to wife and brothers-in-law William Parrott and Thomas Rawbone.
Martha b 1796 Dorton, D Stoke Damerel, Devon. Marr William Parrott.
Christopher b 1798 & d 1826 Dorton, aged 28 years
In 1798 a survey of men aged between 15 and 60 who weren't already serving in a military capacity was taken called the "Posse Comitatus". Numbers were also taken of draught horses, waggons and carts – in preparation for a French invasion. Thomas & John Rawbone, Schoolmasters of Winslow, are listed.
The Buckinghamshire's Posse Comitatus is available online from the Buckinghamshire Record Society. Christopher, farmer of Dorton, appears in the record, along with Edward Parrott, also a farmer (his wife Ruth's brother).
In 1802, Christopher and his brother Thomas bought Rofford Manor, in Chalgrove, which was documented in British History Onlines 'A History of the County of Oxford Volume 18, page 122-157'. It notes –
Rofford Manor
In 1086 Rofford was held of the king by Saswold, and was pledged to Robert d'Oilly. By the late 12th century it belonged to Robert of Wheatfield, whose widow Isabella received dower there in 1196,and whose brother Henry of Wheatfield (d. 1226) later held it of the d'Oilly barony as ½ knight's fee. Henry was succeeded by his son Elias (lord in 1243) and grandson Henry (d. by 1264), etc, etc until….
By the early 18th century the owner was Anthony Collett of Bourton-on-the-Water (Glos.), and in 1753 the manor was sold by Daniel Holworthy to Charles Greenwood. He sold it in 1799 (with c.210 a.) to Nathaniel Ludbrook, who in 1802 sold it to the graziers Christopher and Thomas Reeves. William Cox of Dorchester followed in 1840, and at enclosure in 1843 owned 326 acres. His successor Thomas Cox mortgaged the estate, which in 1868 was sold to C.R. Powys; following additions he held 393 a. in the liberty's eastern part and in adjoining Chalgrove, other landowners in 1910 including the Revd Hilgrove Cox (147 a.) and Great Haseley's Tayler-Blackall charity (28 a.). Powys's tenant C.H. Rowles bought the manor in 1915, and was succeeded by B.C. Rowles before 1943, when most of the land was requisitioned (and later purchased) for Chalgrove airfield. In 2013 the principal remaining landowner was Jeremy Mogford.
So it appears it stayed in the Reeves family from 1802 to 1840.
An old photograph, area map and description of Rofford Manor is available here on the Historic England website. Rofford Manor House was described as –
Rofford Manor House
An undocumented manor house possibly existed in the Middle Ages. The present Rofford Manor is, however, a late 17th-century farmhouse extended c.1730–40, and known formerly as Greenings. By 1738 it belonged to the Colletts, who may have installed its early 18th-century moulded fireplaces, elaborate panelling, and other fittings. It descended with the estate until 1957 when the Air Ministry sold it to W.E. Hazell of Little Haseley, but by the early 1980s it was largely derelict until bought by Jeremy Mogford, a managing director, and his wife Hilary. They restored it and created a celebrated garden. The house itself is of coursed limestone rubble with ashlar quoins, a gabled tiled roof, and a main front of four irregular bays, its two storeys and attics lit by 18th- and 19th-century casements and sashes.
 More information about the manor can be found about Rofford  here on British History Online for Chalgrove.  An article about the restoration of the current day manor and garden in 2018 can be read here on the Country Life Magazine website.
In 1803 a "List of Persons to whom Certificates are granted under the acts of 25th and 21st of George the Third" appeared in the Oxford Journal on 10 September 1803 – Gamekeepers name – Emanuel Reeves of Rofford, Name of Lord or Lady – Christopher Reeves, gentleman.
In 1816 Christopher applied again for a Gamekeepers license in Oxfordshire and was granted one in the form of a General Certificate.
Christopher owned land in Chalgrove, Oxfordshire (Rofford Farm), which came to him by his father's will. He appears in the 1826 Poll for Knights of the Shire of the County of Oxfordshire found on Google Books. You can see his abode is given as Dorton, Buckinghamshire.
Christopher's wife Ruth Reeves nee Parrott, died in February 1819 at Rofford Farm near Dorton, aged 54 years. She was buried at St Johns on 15 February 1819, and on the burial record her age is given as 60 years, and her abode 'Rawford'.
Christopher died on 28 September 1828 at Rofford Farm, just out of Dorton, aged 77 years. He was buried at St Johns, Dorton on 30 September 1828.
A will for Christopher Reeves is held at the Buckinghamshire Archives and states he was a gentleman, of Rofford, late of Dorton which was proved on 14 March 1829.
I searched everywhere on old maps, through old directories and other places trying to find a place called Rofford near Dorton, and had no luck.
Then I stumbled upon the sale of the family dairy farm stock and implements in 1832, listed under his nephew (son of his brother Thomas) Emanuel Reeves' name. A notice of auction appeared in the Oxford Journal Newspaper on 17 March 1832 advertising the Dairy and Brewing Utensils, including the rather strange heading "Live and Dead Farming Stock"! The mind boggles.
Christopher's nephew, Emanuel Reeves, was born in 1781 and died in September 1828 had died of an epileptic seizure at the farm aged 59 years.
There are lots of records available at the National Archives UK in Kew, London pertaining to Rofford Manor including Land Tax Assessments, minutes, court rolls, estreats, court books, steward papers, etc. Catalogue available here.
It would be interesting to see if the farm stayed in the Reeves family after 1832.
Christopher Reeves 1752-1828 also appears in a wonderful old Indenture document dated 9 January 1832, that I was fortunate to view and copy when I visited the Buckinghamshire Archives Office in Aylesbury in 1998. It is a very long and complicated, and very detailed Indenture regarding property held between Elizabeth Reeves, the widow of John Reeves of Dorton (wife of his son John), and William Parrott of Wotten Underwood (brother of Ruth Parrott – Christopher's wife), and Thomas Rawbone  (son in law of Christopher, husband of his daughter Mary) his of Bath Place, London.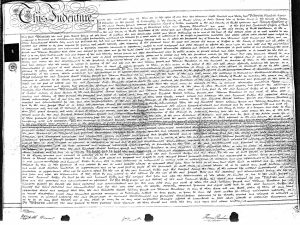 This document mentions several parcels of land that have been handed down through the family from the will of Christopher Reeves of Dorton, who died in 1828, and his father Emanuel Reeves. One property mentioned is in Brill, next to the Almhouses and consists of "two tenements and garden".
Christopher's son John, is stated as the owner of Rofford Manor, which passed to him from Christopher as his eldest son after Christopher died in 1828. Unfortunately John only lived another three years, dying in 1832.