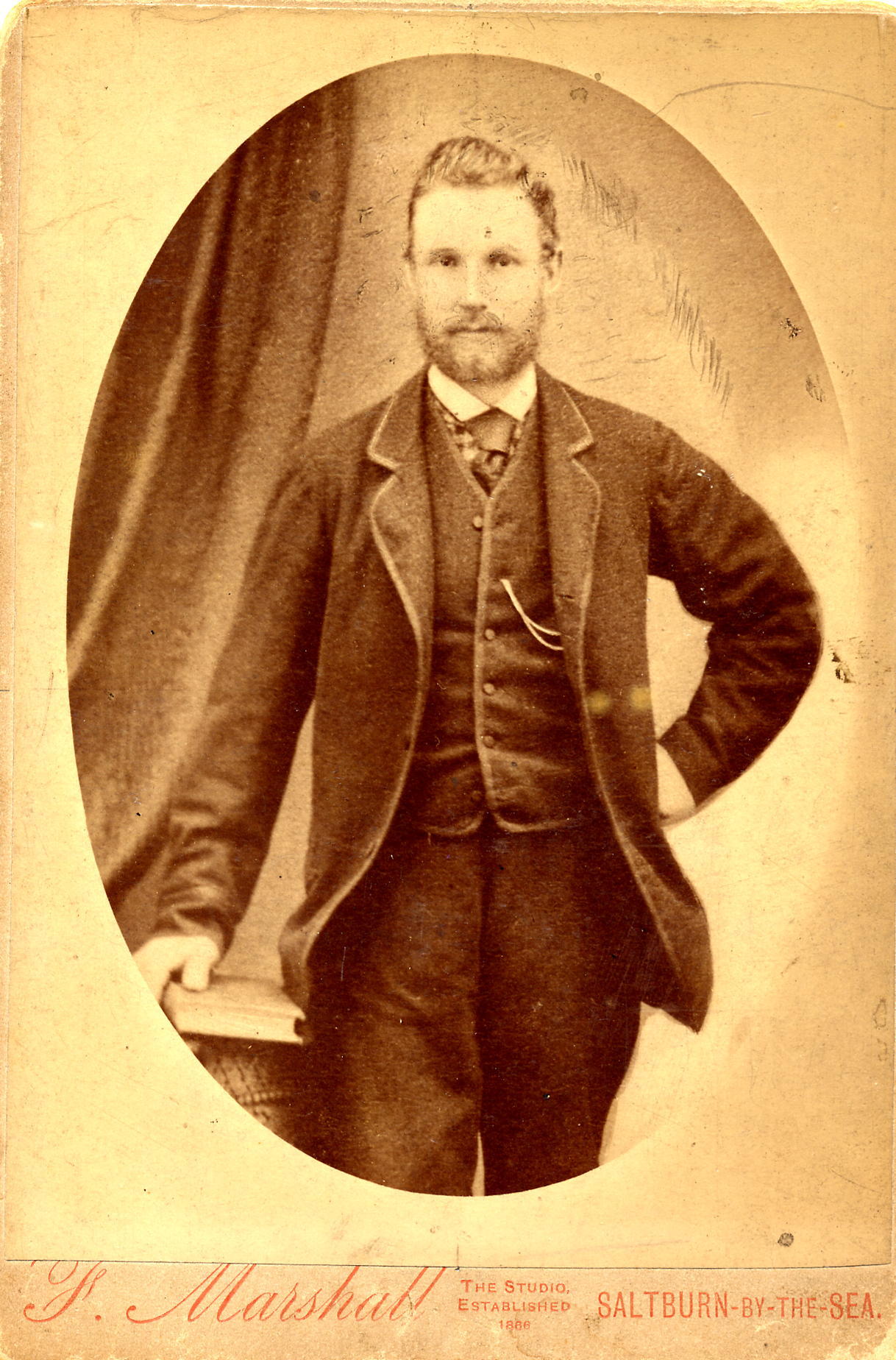 William Reed Jemson was born on 17 July 1841 in Chirton, Northumberland to parents Andrew Jemson (1798-1864) and Priscilla Wraith (1804-1870).
William's father Andrew was a master tailor. William was baptised on 11 June 1843 at Tynemouth, unusually aged almost two.
William was one of eight children born to the couple.
In the 1851 Census 10 year old William can be found with his parents and siblings in the village of Chirton. His two older brothers Matthew, a moulder and Thomas a gardener are out working with the other children still at home.
Chirton is a village on the river Tyne, 1.25 miles south west from North Shields, in the parish of Tynemouth. It lies 8 miles north east of Newcastle Upon Tyne.
By 1861 the family are still living in Chirton, with only three children living at home with their parents – Thomas, brassfounder, William, blacksmith and Andrew a sandmill labourer.
In 1871 it appears 27 year old William has left home and moved to the nearby village of Brotton looking for work. He is boarding with the Parkin family at Low Craggs, Lofthouse Road in Brotton, 55 miles south on the Yorkshire coast.
It is here that he meets and marries his wife Priscilla Wraith (1846-1906) on 20 May 1871 at the parish church in Brotton. William is now working in the mines near Skinningrove.
Priscilla Wraith is the daughter of Matthew Wraith (1800-1893), mine overman and Mary Moody (1804-1886). Priscilla was born on 28 October 1846 at White Lea, Brancepath, Durham. (from family bible held by Jean Jemson Parrish, Aylesbury).
She was baptised on 15 Nov 1846 at St Catherine, Crook, Durham.
William and Priscilla had six children –
1872 Matthew b Skinningrove d 1950 Whitby married Hannah Hall
1874 William b Skinningrove d 1959 Medomsley married Margaret Hall
1876 Priscilla b Skinningrove d 1885 Skinningrove
1878 Mary b Skelton d 1880 Brotton
1883 Andrew b Carlin How d 1956 Dormanstown, married Annie Wallace
1886 Priscilla b 1886 Skinningrove d Cleveland, Yorkshire
The second son William married Margaret Hall and had three children  – William 1899-1978, Mary Emma 1903-1913 and John 1904-1961 pictured below. Click on son Andrew to read more about his life.
On 6 May 1878 William senior started as a back overman at Craggs Hall Mine, and then was promoted to foreman on 1 February 1887.
On the 1881 census William and Priscilla are living in Carlin How, Skinningrove and William is working as an ironstone miner.
Three of their children are living with them – Matthew, William and Priscilla.
Sadly on 16 January 1890 William was killed while working in the Craggs Hall Mine, Brotton. His death certificate states "accidentally killed by the fall of the dogger and shale whilst supervising the barring down of some stone". William was only 45 years old.
An inquest was held by the deputy coroner on 17th January. William was buried in Brotton on 19 January 1890.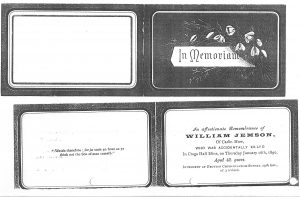 His will administration left his personal estate of 88 pounds to his widow Priscilla.
In the 1891 census 44 year old, widowed Priscilla, was living at 4 Carlin How, Skinningrove, Lofthouse with her son Matthew an ironstone miner, and children William, Andrew and Priscilla.
Her father Matthew Wraith, also a widow aged 86 was living with her and the children.
On 13th August 1898 Priscilla remarried in the parish church at Brotton to Joseph Easton, a bricklayer in the blast furnaces at Carlin How. Joseph was also a widower.
Joseph Easton was born in Danby, Yorkshire in 1834, the son of Thomas Easton and Eleanor Jackson. He was baptised on 22 March 1834 at Danby.
Joseph had previously been married to Ann Yeoman in 1859 in Guisborough and had six children – Margaret 1859, Thomas 1863, Elizabeth 1866, Jane 1867, Joseph 1869 and William in 1875.
Ann died in 1895. She was buried in the Loftus Cemetery on 23 April 1895.
In 1901 Priscilla aged 55 and her new husband Joseph Easton aged 67, a bricklayer were living in Brotton with children son Andrew, aged 17 a bricklayer, and daughter Priscilla 14.
A bricklayer would build brickwork in furnaces for iron and steel works.
Priscilla died at home at 4 Frank Street, Carlin How on 13 August 1906 aged 60. She was buried in the Brotton Cemetery on 15 Aug 1906.
Her husband Joseph Easton died in December 1921. Joseph was buried in the Loftus Cemetery on 29 December 1921.