Peter Toft was born in 1738 in Norwich, Norfolk, England to parents Timothy Toft 1691-1765 and Mary Finch 1698-1780.
According to the baptism register, Peter was baptised on 15 February 1738 at the curiously named Octagon Presbyterian Church in Norwich.
Given that this church was not completed until 1754, he may have been physically baptised in the Old Meeting House, nearby and the registers held by the Octagon Church. Read more about The Old Meeting House here.
The Octagon chapel is now a Unitarian denomination chapel located in Colegate, Norwich and was originally built as a Presbyterian church.
In the late 17th century the Non-conformist movement rose to prominence in Norwich.
Non-conformists or dissenters were people who did not agree with the 1662 Act of Uniformity, which stated that all churchmen used all rites and ceremonies as prescribed in the Book of Common prayer of the Church of England.
It was a time when religious freedoms were evolving and the right of people to choose the path of their own religious beliefs developed. (The Octagon Chapel website).
For centuries there had been Christians who believed that the Church was moving away from its New Testament roots. They saw it as a power structure, existing by pomp and elaborate liturgy, and imposing itself upon the common people.  Anyone who made their own decisions regarding religion was called a heretic. Its seems our Toft ancestors decided that they wanted something different than following the stage religion of Anglicanism.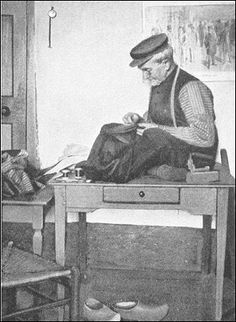 Peter Toft was a master tailor, earning his craft after an apprenticeship. A seven-year term was usual and in the better trades, such as tailors, cabinet makers, saddlers and silversmiths, apprenticeship usually started at the age of fourteen. Those apprenticed in Norwich usually had to be over 14 and under 21 years of age.
By the age of 25 in 1763, Peter had learned his craft and was operating as a master tailor in Norwich. He took on an apprentice himself by the name of Vincent Harris for the sum of £10 .0s 0d. By 1787 he took on another named Charles Grant.
From 1710 to 1811 masters paid stamp duty for taking on apprentices. Details of the stamp duty paid were recorded in apprenticeship books, such as this example below.
On 3 September 1761 at the age of 23, Peter Toft married  Mary Bowman, aged 22, at St Clements, Norwich, his local Anglican parish church. The couple were married by license, often because the bride was pregnant, and the couple wanted the wedding done quietly without banns.  In this case it appears they already had an illegitimate child together, a baby girl they named Mary. Unfortunately the baby died and was buried in May 1761.
St Clements church is thought to be one of the first churches erected on the north side of the river. Of saxon origin, it was built in the medieval ages, probably around 1040. Wikipedia.
Hardwicke's Marriage Act (1753) required marriage in an Anglican church, so that a non-conformist ancestor may show a baptism in a non-conformist church and a marriage in an establish parish belonging to the Church of England.
It wasn't until 1837 that a couple could be legally married in a non-Anglican parish church.
Mary Bowman was born on 26 December 1738 in Norwich to parents James Bowman 1714-1746 and his wife Ann who died in 1763.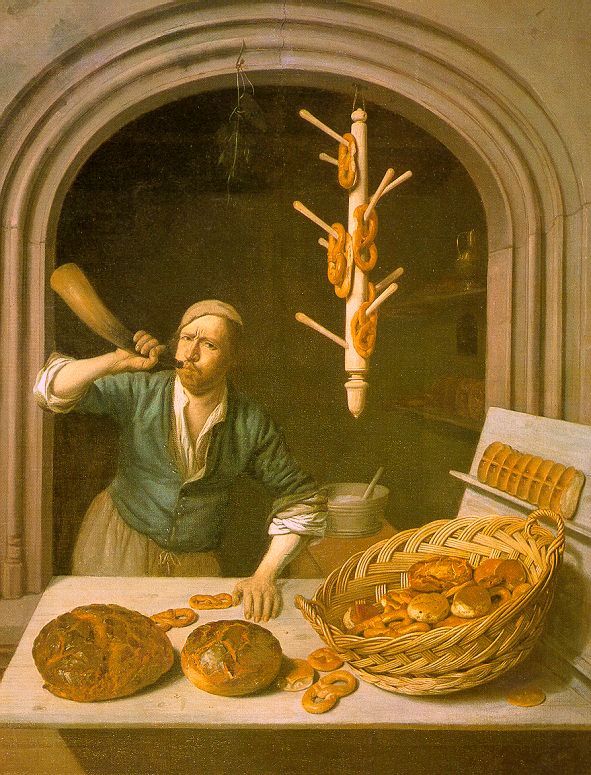 Mary was baptised on 8 January 1738 at St Michaels Coslany in Norwich, one of seven children born to the couple.
Her father James was a baker by profession and was admitted into the Freedom of Norwich on 24 February 1732. James and Ann lived in St Michaels Coslany, where he was recorded on the Voting Registers of 1734.
In 1740 James took on an apprentice baker William Nicholas in 1740, and another in 1742, Charles Plaister. It is believed James Bowman was born illegitimately to Susan Bowman in 1714.
Peter and Mary had five children together, presuming Peter was the father of their first illegitimate child –
Mary Bowman b 1761 d 1761 Norwich
Mary Toft b 1764 d 1773 Norwich
Peter Toft b 1765 d 1765 Norwich
James b 1768 Norwich d 1813 at sea on the way to Australia as a convict
Timothy Toft b 1770 Norwich d 1843 Wantage, Berkshire
Sadly it appears only two children survived into adulthood. See James Toft's page for more information on him. The other surviving child, Timothy also seemed to follow his father's footsteps having his children baptised at the Presbyterian dissenting church in Princes Street, Devonport.
Timothy Toft of Stoke Damerell, married Mary Williams on 12 July 1798 at Bideford, Devon (by license). The witnesses were Ann Williams and Richard Ashton, churchwarden.
Timothy Toft and Mary Williams had the following children –
Henry Toft born 4 June 1799, bap 11 July 1799 Princes St Independent, died aged 8 1807 London
Mary Williams Toft born 12 May 1800 Devonport, bapt 28 Nov 1800 Stoke Damerel, Devon
Mary Ann Toft born 9 Oct 1801 Devonport, bapt 12 Nov 1801 Independent, Devonport
Elizabeth Toft born (unreadable), baptised 27 Aug 1803 Princes St Independent, Devonport.
Martha Toft born 13 Feb 1805 Southwark, bap 1 Jan 1807, St George the Martyr Southwark.
Charles Toft born 5 Dec 1806 Southwark, bap 1 Jan 1807 St George the Martyr Southwark
Samuel Clarke Toft born 1 Aug 1810 London, bap 1 August 1810 St George the Martyrs Southwark, died 1877 London.
On Samuel's baptism the maternal grandfather is named as Digory Williams. On their child Samuel Clarke's Toft's marriage certificate in St Mary Newington in 1849, his occupation is a warehouseman and his father Timothy is deceased by 1849.  Samuel and his wife Mary also lived in Cheapside and appear in the census records. Sadly Samuel ended up in the workhouse (admission records) in 1873. Timothy died in 1823 in Wantage, Berkshire.
In 1792 Peter Toft, his wife Mary and his sons James and Timothy appear in a lease document for a property in St Clements, Norwich. The document is dated 9 November 1792 and is a lease and release.
James Toft of King Street, Covent Garden, Westminster linen draper and Elizabeth his wife and Timothy Toft of the same place, shopkeeper, Peter Toft of the City of Norwich, tailor, Mary his wife, John Hutchinson of the said City of Norwich, bricklayer, Thomas Hawkins of the same City, grocer and Thomas Blake the younger of the same City, gent.
Peter's sons James and Timothy were in partnership together in a linen drapers business in Covent Garden, London. They later moved to Cheapside until they dissolved their partnership in 1810. They were also listed as calico printers and warehouseman.
Peter's wife Mary Toft, nee Bowman, died at the age of 73 years on 14 April 1812 in the parish of St Pauls, Norwich.
She was buried on 17 April at the Old Meeting Independent church graveyard in Norwich.
Peter Toft died on 19 April 1813 in Norwich aged 75 years and appeared in the Old Meeting Independent church registers as living in the parish of St John Sepulchre in Norwich.
He was buried on 21 April 1813.
Neither Peter or his wife Mary appeared to make a will.