Joseph Greenough Wyatt was born in 1739 in Bampton, Oxfordshire, England to parents Peter Wyatt (d 1767) and Sarah Cook. Perhaps his unusual middle name was a grandmother's maiden name?
Joseph was baptised on 29 June 1739 at Bampton, Oxfordshire, one of 7 children born to the couple.
His father Peter was a gardener in Bampton.
Bampton, also called Bampton-in-the-Bush, is a settlement and civil parish in the Thames Valley about 4 1⁄2 miles (7 km) southwest of Witney in Oxfordshire.
There is a terrific history of Bampton here.
At the age of 19, Joseph married Mary Reeves on 31 May 1761 at St Mary's, Witney, Oxfordshire.
Joseph was described as a 'sojoiner', or a temporary resident in the parish, probably because he was from Bampton. Mary's parish was given as Ducklington, a mile south of Witney.
When Joseph was aged 20, on 28 December 1762, he was issued with a Settlement Certificate from the Overseers of the Poor of the parish of Bampton, Oxfordshire, stating his legal place of settlement was Bampton. It was attested to by Joseph's father Peter Wyatt, and signed by two churchwardens and two parish overseers.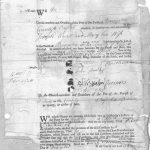 A letter was attached to the certificate to the parish of Witney, from P Elers, the Justice of the Peace, acknowledging that Joseph and Mary his wife were allowed to legally settle in Bampton.
In the event of the parish authorities discovering that a person was likely to become a financial burden and become chargeable to the parish such as illegitimacy cases, those taken ill, suspected illegal immigrants or vagrants, the parish authorities undertook a Settlement Examination. The examination took place by the Overseer of the Poor and a Justice of the Peace and was carried out to determine whether the person had a legitimate right to residency in the parish.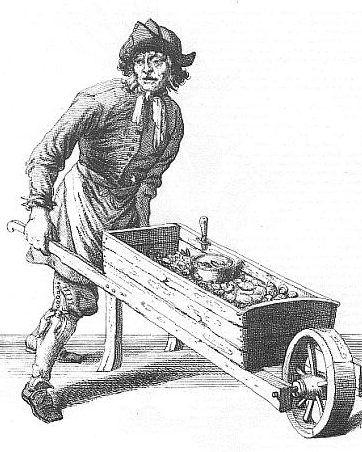 If they did have a legitimate claim, such as Joseph, a settlement certificate would be issued, allowing them to remain in the parish and work, or claim benefits if needed. Otherwise if the applicant could not prove their settlement (by birth, long term work, or father's residence, etc) they would be served a Removal Order and then, forcibly if necessary, removed from the parish by the overseers.
Joseph and Mary had four children –
Joseph b 1762, d 1762 Ducklington
Sarah b 1763 Witney, married Thomas Jackson 1784 Witney. 3 children.
John b 1765 Witney, d 1837 Hailey, married Rachel Cockbill 1791. 6 children.
Joseph b 1769 & d 1799 Bampton (possible child?? can't find baptism only burial)
I haven't been able to find the burials of Joseph or Mary, despite looking at the Witney burial registers. I suspect they may be misindexed.