Humphrey Bawden was born in 1629 in Exeter, Devon, England to parents Humphrey Bawdon and Elizabeth Dyer. Humphrey's father died in 1648.
Humphrey was baptised on 24 January 1629 at St Mary Major, Exeter, Devon.
Humphrey was a fuller (tucker) of cloth and merchant in Exeter. He also imported goods from Holland and other places.
At the age of 24, Humphrey married Elizabeth Poole on 8 May 1653 at St Sidwells, Exeter, Devon. I haven't been able to discover Elizabeth's origins.
In 1652 Humphrey was admitted to the Guild of Weavers, Tuckers and Shearman and was Guild Master in 1677.
A fuller, also known as a "walker", one who softened freshly woven cloth by beating and tramping on it in water. "Tucker" was the usual term in the southwest of England (and South Wales as well), "walker" in the west and north, and "fuller" in the southeast and East Anglia.
The couple had eight children –
Elizabeth b 1656 & d 1713 Exeter, married Nicholas Munkley, 5 children.
Mary b 1658 & d 1701 Exeter, married Hugh Bidwell, 1 child.
Sarah b 1660 & d 1690 Exeter, married George Chapel, 3 children.
Hannah b1663 & d1663 Exeter
John b 1666 & d 1666 Exeter
Joanne b 1668 & d 1668 Exeter
Rebecca b 1670 & d 1701 Exeter, married Abraham Guswill, 2 children
Joanna b 1673 & d Exeter, married William Fort, 4 children
In 1678 Humphrey gave a gift to the parish of St Mary Arches, Exeter, an annuity or yearly rent of 20s out of two tenements and cottages called Friernhay by charitable intent. (The Charities in the Co of Devon – googlebooks). Note Nicholas Munkley, husband of Humphrey's firstborn daughter Elizabeth is also mentioned.
Amazingly, in 1997, the charity organisation under the name of Humphrey Bawden of Exeter was finally removed from the British Charity Commission register of charities, because the funds had all been spent.
The object of the charity was to help members of the guild (Tuckers), help the poor of St Mary, Ottery and Stokenham with clothing, to help a nonconformist minister preaching, and poor children apprenticeships. Nicholas Munckley is also the registrant for the charity. Click on the image to read more….
In 1679 Humphrey's apprentice fuller named Edward Bidwell was admitted into Exeter Freeman, most likely at the end of his apprenticeship term. Henry's daughter Mary married Hugh Bidwell in 1678.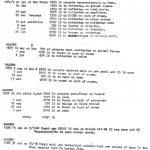 Humphrey Bawden was an Exeter merchant and importer of goods and several records exist of his goods being imported including the ships names from 1679 – 1684.
Click on the image to see some of his cargo and voyages which includes beezwax, calfskins, and other goods.
Humphrey died in March 1692 aged 63 years in his home parish of Exeter, and was buried in the parish church in Holy Trinity, Exeter on 30 March 1692.
Elizabeth Bawden died in April 1708 and was buried on 2 July 1708 at Holy Trinity, Exeter aged around 76 years.
Humphrey's will which was proved in 1699 mentions his property in the parishes of St Mary Arches and Holy Trinity, and his wife Elizabeth.  It was contested in a court case entitled "Gannacliffe v Munckley and Goswell"  (two of his daughter married men with the surnames Munckley and Goswell).  There are a number of legal documents and cause papers held in the National Archives, Kew.
1699-1700 Will Cause Papers & Litigation – Gannacliffe con Munckley. In 4 parts. PROB 28/1013
1660-1713 Court of Chancery Pleadings – Gannacliffe v Bowden: depositions. C22/940/7
1700 Records of Equity, Court of Chancery – Gannacliffe v Mounckly. Bill and Answer. C9/171/26
1643-1714 Records of Equity, Court of Chancery – Attorney General v Gannacliffe. Plaintiffs: Attorney General at the relation of poor Quakers of Exeter, Devon, re land of Humphrey Bawden, deceased. Defendants: John Gannacliffe. C 9/399/22
1552-1713 Records of Equity, Court of Chancery – Munckley v Gannacliffe. Plaintiffs: Nicholas Munckley, Elizabeth Munckley his wife, Abraham Greswill and Rebecca Greswill his wife. Defendants: John Gannacliffe, Walter Phillipps, John Colesworthy, Thomas Force, George Fea, Robert Ford and others. Subject: property in St Mary Arches and Holy Trinity, Exeter, Devon. C8/589/31
1729 Bawden v Bawden – Bill and Answer – Plaintiffs: Richard Bawden, Humphrey Bawden, Margaret Bawden, Elizabeth Bawden and Hannah Bawden (only children of Humphrey Bawden, deceased) all infants (by John Bawden, their uncle, who was a executor and trustee of said Humphrey Baldwen, mercer deceased late of Exeter, Devon). Defendants: Richard Baldwen, the uncle and Joshua Baldwen. C11/495/3
Nicholas Munckley, mentioned above, was a fuller of Exeter and married Humphrey's daughter Elizabeth. Nicholas' will dated 26 January 1734 is available on Ancestry.
John Gannacliffe, also mentioned above, was born in 1621, married Marie Hamlin in 1646 and died in 1701 in Exeter. He was a cordwainer (shoemaker) in Exeter. He was a quaker (Friend) and appears in the Quakers Minute Book of the Men's Meeting of the Society of Friends in Bristol 1681 – Gannecliff, John (d. 1701, aged 80), cordwainer, of Exeter; collection for a Devon fire loss remitted to him, 1681. He is mentioned in Humphrey Bawden's 1799 will – 'I give, devise and bequeath unto John Gannicliffe of the parish of St Thomas the Apostle in the County of Devon, Cordwainer, … an annuity of ten pounds…'