1897 Samson's mother, brothers and sisters send a touching letter into the Weekly Times Newspaper's Young Folks Page, offering to send in their 'little offering of 7s 6d' to help the poor starving sufferers in India. (Trove Newspapers Online, National Library of Australia).
Samson farmed on his father's property at "Woodvale" Boho for many years, raising mostly fat cows and heifers (The Argus 21 Aug 1942) and merino sheep. In July 1942 at the Wangaratta sales, he secured a record price price of 17 pounds for a black poll shorthorn cross steer (Benalla Ensign 3 July 1942).
In 1889 Samson selected 90 acres (CA 63C Parish of Warrenbayne)  and a further 64 acres (CA 66C parish of Warrenbayne) from the Lands Department, in 1900 of 100 acres (CA 66A Parish of Warrenbayne) and in 1901 a further 105 acres (CA 69E parish of Warrenbayne).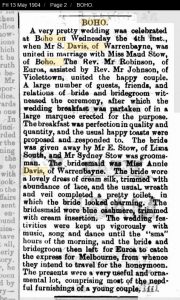 In 1904 the local paper (Benalla Standard 13 May 1904) stated that a very pretty wedding was celebrated at Boho at the house of Mr Edward Stow, when Mr S Davis of Warrenbayne was united in marriage with Miss Maud Stow of Boho. 
They partook of a wedding breakfast in a large marquee erected for the purpose. The bridesmaid was Samson's sister Annie, and the best man was Sydney Stow, brother of the bride.
Samson and Maud had five children – the first born Alan Edward in 1905, then Eileen in 1907, Laurence in 1908, Ronald in 1912 and Francis in 1914.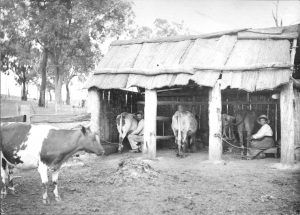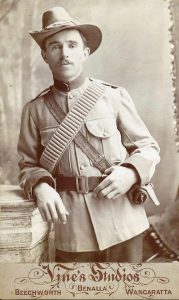 During WW1, between 1914-1918,  Samson served in the local Home Guard, (Citizens Military Forces) farming being a reserved occupation. By June 1918, 9,215 home service troops were on active duty in Australia, alongside 2,476 regular soldiers.
In 1918 Samson was driving his family around in a T Model Ford.
Samson was very involved in the local community, and can be found writing several letters to the Violet Town Shire Council including a petition he sent in asking the Council to withdraw their objection to land being sold to Mr W Croxford. (Benalla Standard 11 February 1913).
He was also part of the Boho Red Cross during the First World War (Violet Town Sentinel 16 Nov 1915) and was nominated for the position of secretary of the Boho Rifle Club (Trove).
In 1918 he was part of a group of locals that staged a Welcome Home at the Boho school for local men that had had been sent home from the war (Euroa Gazette 30 Jul 1918). Samson was involved in providing the musical entertainment with Mr Stow and Mr Welsh.
In 1921 Samson was elected secretary and treasurer of the Boho Bush Fire Brigade, with Mr G White acting as president (Benalla Standard 9 Dec 1921).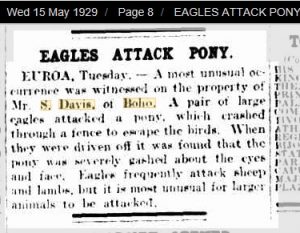 In 1934 he bought a Chevrolet Coupe (Valued at 125 pounds in his will).
In 1948 Samson was given credit in the local newspaper (Benalla Ensign 30 Jan 1948) for pioneering a system of burning firebreaks in 1910 which has been used ever since by the Boho Fire Brigade.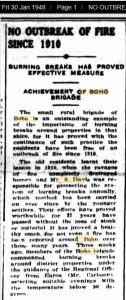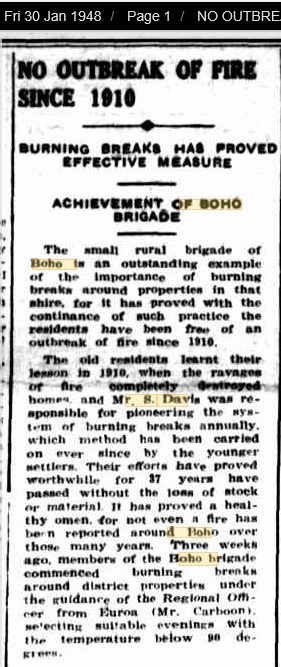 Samson and Maud retired to Anderson Street, Euroa in 1949, and he died of heart failure on 28 August 1953, aged 74 years. He was buried in the Violet Town Cemetery with his wife Maud, who died in 1964.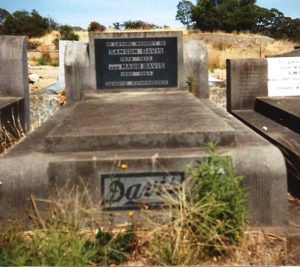 You will find more Boho people's photos here.  Also take a look at my other Boho links.